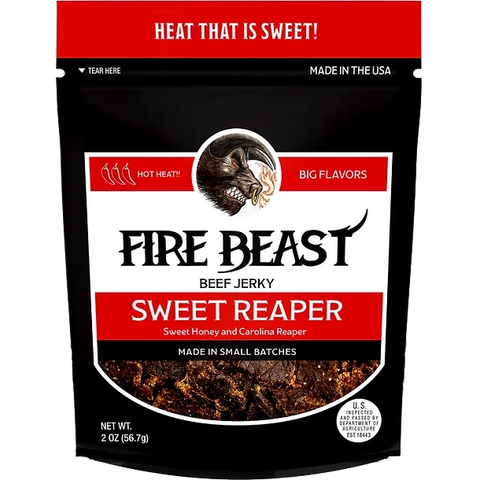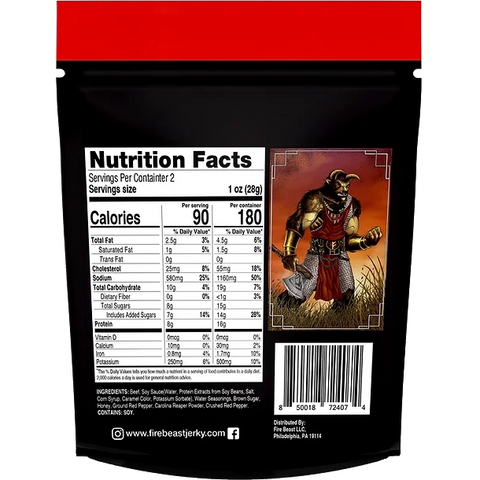 Fire Beast
Fire Beast Sweet Reaper Beef Jerky, 2.0-oz
Introducing Fire Beast Sweet Reaper Beef Jerky! Made with sweet honey and the forces of the Carolina Reaper Pepper, this 2.0 oz jerky will take your taste buds to new heights with a burst of intense heat. Experience extreme flavors and satisfaction with every bite!
Nutritional information
Ingredients: Beef, soy sauce (water, protein extracts from soybeans, salt, corn syrup, caramel color, potassium sorbate), water, seasonings, brown sugar, honey, ground rep pepper, Carolina Reaper powder, crushed red pepper.
Contains: Soy
Package size: 2.0-oz