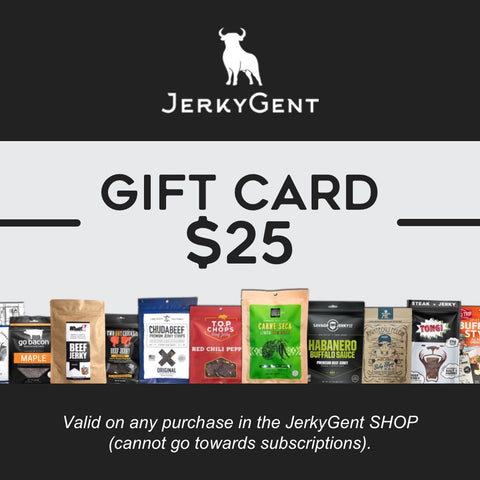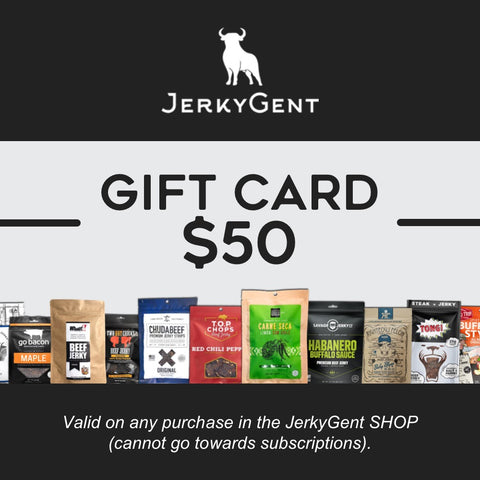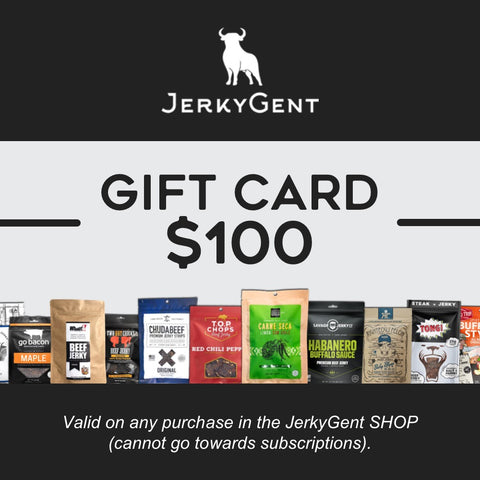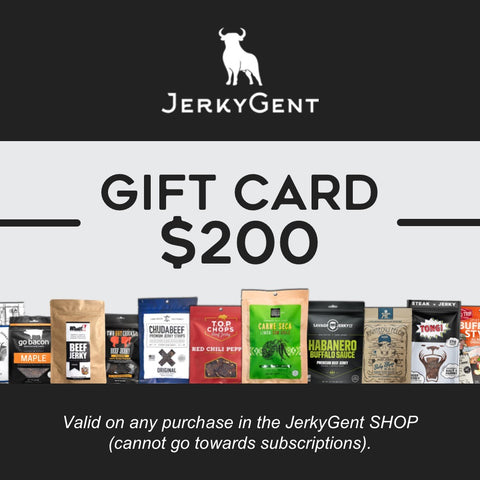 JerkyGent
JerkyGent Gift Card
Give the gift of jerky choice.

A JerkyGent Gift Card is a golden ticket to shop from 150+ handcrafted jerky flavors from the best small-batch brands in the country! From our online shop, the lucky gift card recipient can select bags of jerky tailored to their unique taste and spice preferences. Choose the gift card amount and we'll take care of the rest! 
Gift cards are delivered to your email right away to be printed or forwarded to the recipient.
Not redeemable for cash.