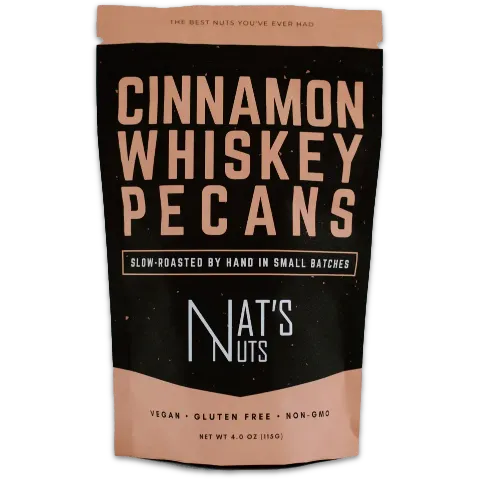 Nat's Nuts
Nat's Nuts Cinnamon Whiskey Pecans, 4.0-oz
Treat your taste buds to a unique flavor experience with Nat's Nuts Cinnamon Whiskey Pecans! These pecans are bursting with cinnamon and finished with a smooth whiskey aftertaste. Perfect for snacking and spicing up your favorite recipes! Just add a little Nat's Nuts to your life!
Nutritional information
Ingredients: Pecans, Whiskey Extract, Pure Cane Sugar, Cinnamon, Sea Salt
Manufactured in a facility that also processes: Peanuts & Tree Nuts. *Does not contain alcohol.
Package size: 4.0-oz