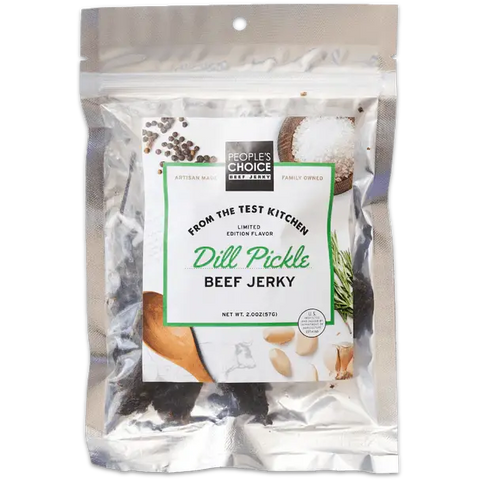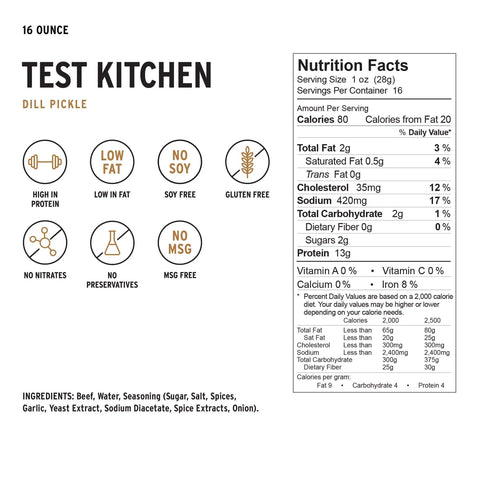 People's Choice
People's Choice Test Kitchen Dill Pickle Beef Jerky, 2.0-oz
Sink your teeth into People's Choice Test Kitchen's Dill Pickle Beef Jerky! A tantalizing combination of all-natural flavors – garlic, dill, white vinegar, mustard seed, black peppercorns, and sea salt – are slow-cooked for a minimum of five hours, resulting in extra thick cuts of 100% American beef mountains of flavor. No bogus seasoning here, just a pickle-inspired marinade for maximum moistness and tenderness! It's the beef jerky pickle fans have been dreaming of!
Nutritional information
Ingredients: Beef, Water, Seasoning (Sugar, Salt, Spices, Garlic, Yeast Extract, Sodium Diacetate, Spice Extracts, Onion).
Package size: 2.0-oz