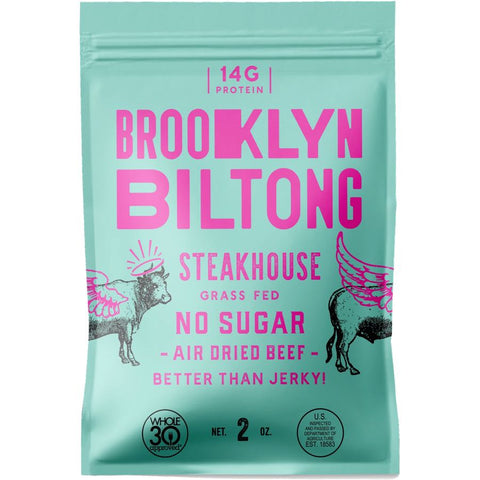 Brooklyn Biltong
Brooklyn Biltong Steakhouse Flavored Grass-Fed Biltong, 2.0-oz
Deliciously tender biltong, brimming with garlic and paprika. A full-bodied, mouthwatering flavor that will keep you digging into the bag for more!
Zero sugar
No corn syrup
No artificial preservatives
Paleo friendly
Whole30 approved
Nutritional information
Ingredients: Grass fed beef, water, apple cider vinegar, garlic powder, sea salt, black pepper, celery juice powder.
Package size: 2.0-oz