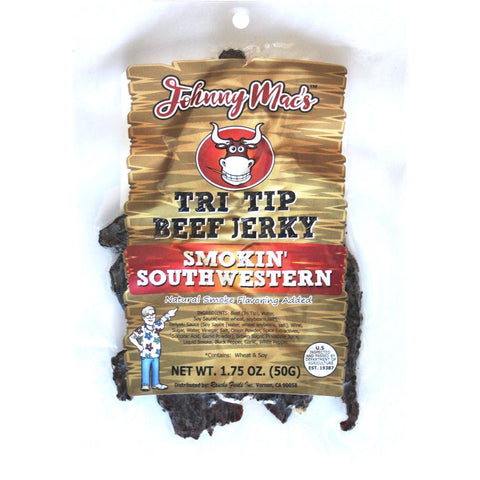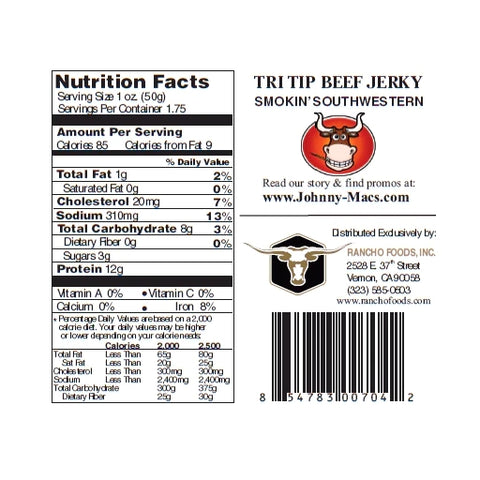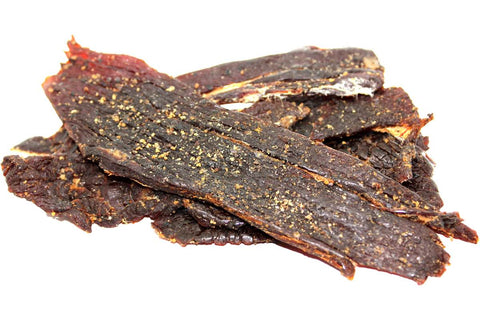 Johnny Mac's
Johnny Mac's Smokin' Southwestern Tri Tip Beef Jerky, 1.75-oz
A fresh new take on beef jerky featuring tri tips, the king of BBQ meats in Southern California. Johnny Mac's delivers a delicious, juicy balance of savory and sweet, that finishes off with a peppery kick. A top-rated jerky by JerkyGent subscribers.
Nutritional information
Ingredients: Beef (tri tip), water, soy sauce (water, wheat, soybeans, salt), teriyaki sauce (soy sauce [water, wheat, soybeans, salt], wine, sugar, water, vinegar, salt, onion powder, spice extractives, succinic acid, garlic powder), brown sugar, pineapple juice, liquid smoke, black pepper, garlic, white pepper.
Package size: 1.75-oz
The best!!
Came back and bought 15 bags. It is that good. Nice and tender with excellent flavor. Can't get enough.
Great Texture and Flavor
This is some awesome jerky. Texture is really good, not a dry jerky or too chewy. Great quality beef with a good classic flavor. I ordered this separately but would be an amazing addition to the monthly box!
Delicious
One of my favorites! Not sweet. Great flavor.
Pretty average
Came as a single large, folded sheet in a non-resealable vacuum bag. Kinda dry, and the flavor is somewhat uninspired, but by no means is it a BAD flavor. Overall, a pleasant enough experience, just a bit lackluster.
Great chew
Excellent! Right chew, right moisture, I like the vacuum sealed package.