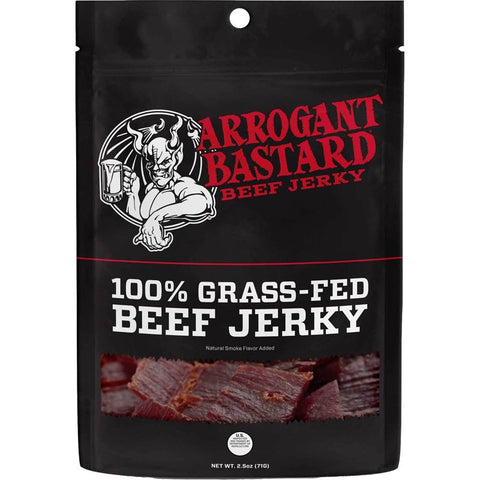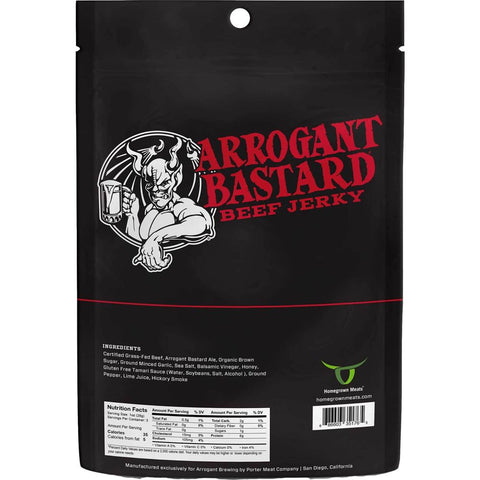 Homegrown Meats
Homegrown Meats Stone Brewing Arrogant Bastard Beef Jerky, 2.5-oz
In a collaboration with Stone Brewing Co., this jerky is marinated in the notorious Stone Arrogant Bastard Ale. The intense and aggressive flavors of of this beastly beer drive home a well-balanced hoppy, yet caramel-like, toasted maltiness with a delicious peppery kick.
Nutritional information
Ingredients: Certified grass-fed beef, arrogant bastard ale, organic brown sugar, ground minced garlic, sea salt, balsamic vinegar, honey, gluten free tamari sauce (water, soybeans, salt, alcohol), ground pepper, lime juice, hickory smoke.
Contains: Soy
Package size: 2.5-oz