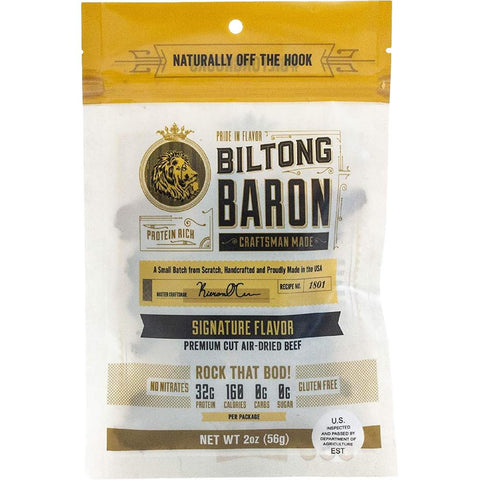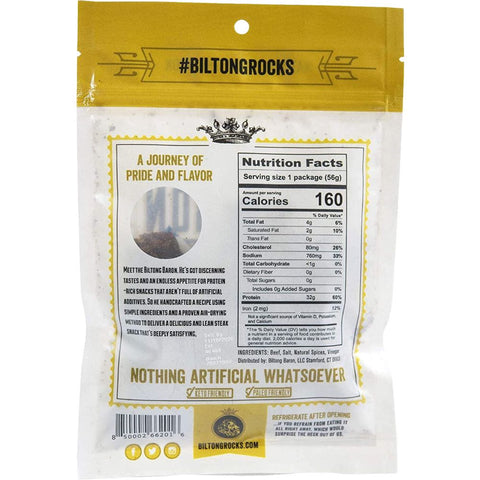 Biltong Baron
Biltong Baron Signature Flavor Beef Biltong, 2.0-oz
Biltong Baron's signature flavor is a classic recipe featuring toasted coriander and black pepper that results in a lean steak-like snack with no sugar, carbs, nitrates, MSG, or artificial additives of any kind!
0g Sugar
0g Carbs
32g Protein
Gluten free
Keto friendly
Paleo friendly
No MSG
No nitrates
Count the ingredients on one hand.
Premium steak
Nutritional information
Ingredients: Beef, salt, natural spices, vinegar.
Package size: 2.0-oz