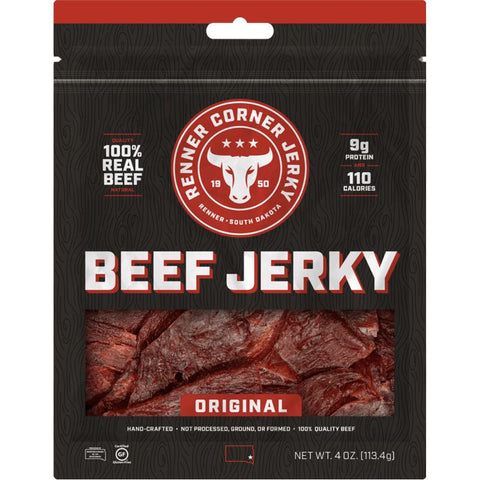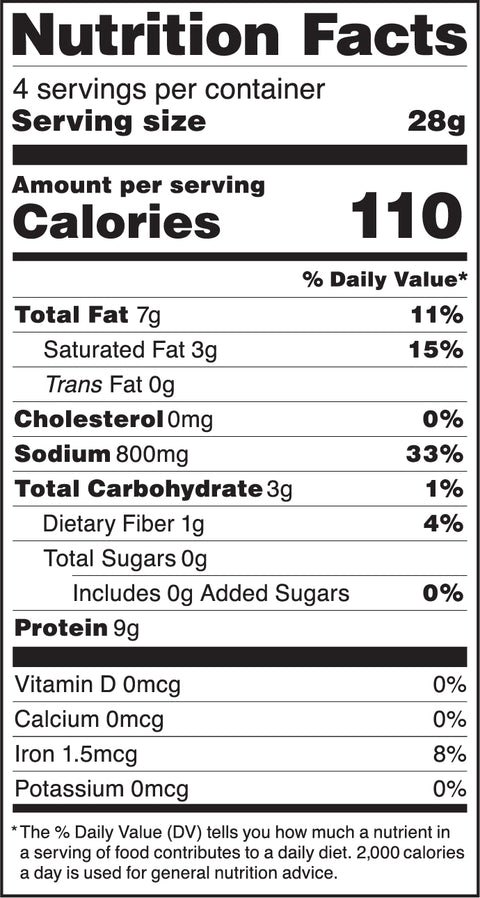 Renner Corner Meats
Renner Corner Meats Original Beef Jerky, 2.5-oz
Renner Corner Jerky boasts a bold, unmistakable flavor of 100% quality beef combined with the perfect amount of delicious and spirited seasonings! A savory original flavor that everyone enjoys!
Hand-crafted

Not ground or formed

100% quality beef

No preservatives

0g Sugar
Nutritional information
Ingredients: Beef, salt, flavorings, dehydrated onion, dehydrated garlic.
Package size: 2.5-oz
Very good
I was sent the peppered version of this but it wasn't very peppery in my opinion so I imagine this tastes very similar. Texture is really good and the flavor as well.