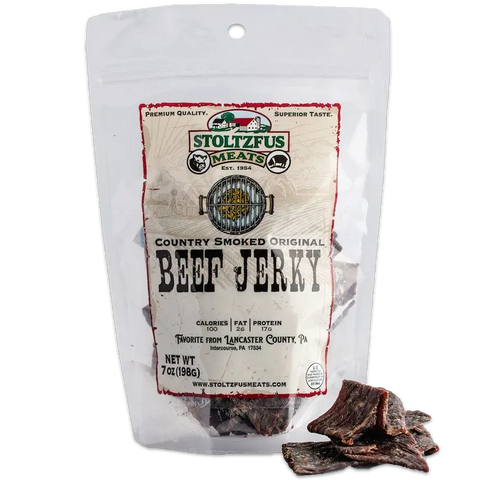 Stoltzfus Meats
Stoltzfus Meats Country Smoked Original Beef Jerky, 3.0-oz
Treat your taste buds to some country-style goodness with Stoltzfus Meats' Authentic Country Smoked Original Beef Jerky. Its smoky flavor, firm bite and great chew create an all-around classic taste that'll have you coming back for more!
Nutritional information
Ingredients: Beef, La Coy Soy (water, salt, hydrolyzed soy protein, corn syrup, caramel color, potassium sorbate), corn syrup, brown sugar (fructose, caramel coloring), garlic powder, fine black pepper, ground red pepper.
Contains: Soy
Package size: 3.0-oz