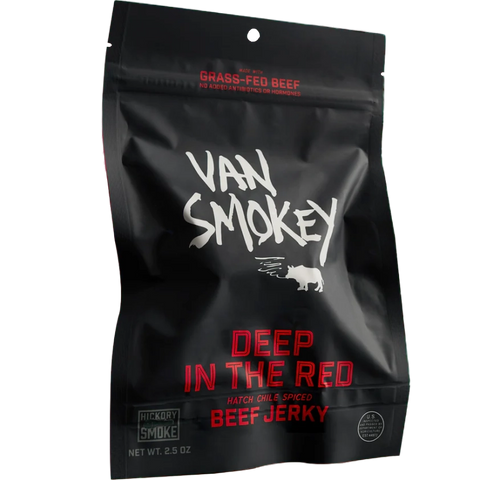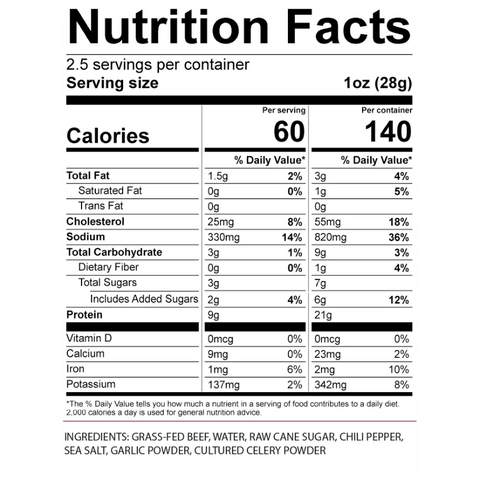 Van Smokey
Van Smokey Deep In The Red Hatch Chili Beef Jerky, 2.5-oz
Bold, intense, and rich in flavor thanks to New Mexico hatch red chili's. This southwestern style BBQ rub delivers a subtle kick of heat that smacks the tongue as hickory smoke fills the mouth. A delicious small batch smokehouse styled jerky that any jerky lover would enjoy!
Nutritional information
Ingredients: Grass-fed beef, New Mexico hatch red chili powder, garlic powder, sea salt, cane sugar
Package size: 2.5-oz
Hit to your taste buds!
Strong good flavor, beat you in the way mouth hot but not overwhelming.
Hey there! Thanks for sharing your feedback after trying Van Smokey's Deep In The Red Hatch Chili Beef Jerky. We agree the jerky is packed with a bold hatch chili flavor that tastes very delicious. Thanks again for your awesome review. Happy chewing! - JerkyGent Team