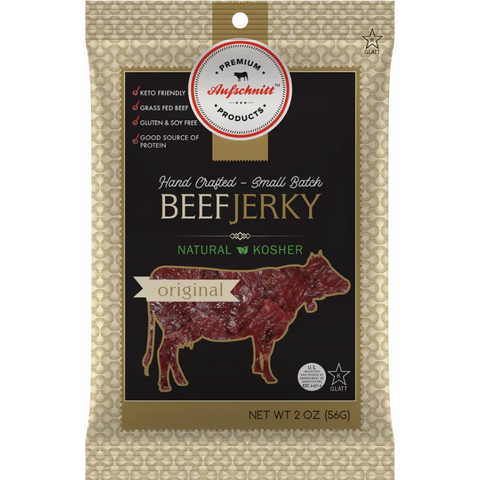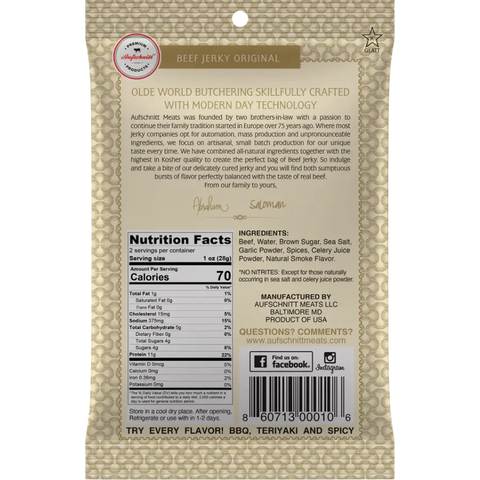 Aufschnitt Meats
Aufschnitt Meats Natural & Kosher Original Beef Jerky, 2-oz
Craving a good traditional jerky? If so, Aufschnitt Meats Original Beef Jerky is the perfect choice. It's a healthy snack to fuel your day. Made with 100% grass-fed beef.
Gluten free
No nitrites
All Natural and kosher
Nutritional information
Ingredients: Beef, corned beef seasoning, sea salt, cervelot seasoning, celery juice powder.
Package size: 2.0-oz