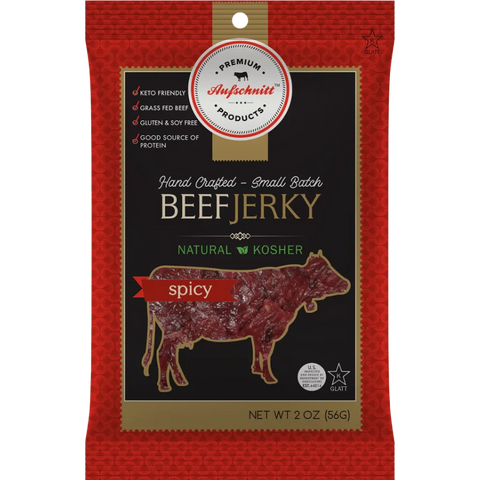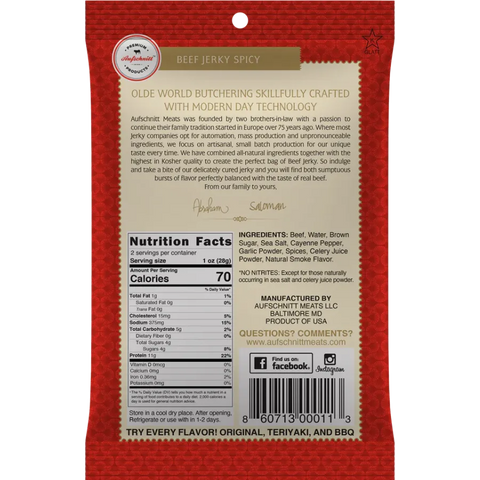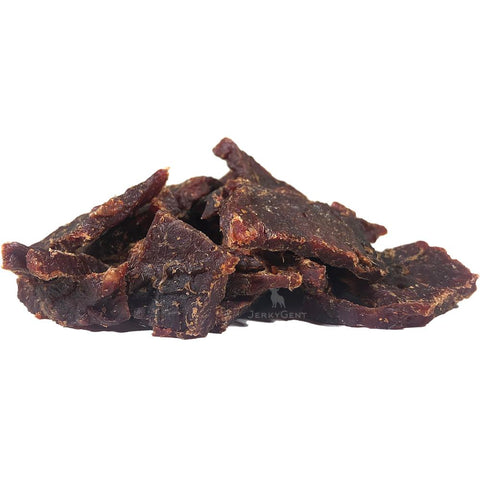 Aufschnitt Meats
Aufschnitt Meats Natural & Kosher Spicy Beef Jerky, 2-oz
Aufschnitt's Spicy Jerky packs a corned beef taste that is flavorful and delicious with the perfect amount of heat. 
A 75-year old family tradition that started in Europe is continued through two brothers-in-law with a focus on artisanal, small batch jerky for a unique taste every time.
All natural
Gluten free
Kosher
100% grass-fed beef
Nutritional information
Ingredients: Beef, corned beef seasoning (sugar, salt, garlic powder), cervelot seasoning (pepper, coriander, cardamom, nutmeg, evaporated cane juice), cayenne pepper, sea salt, celery juice powder.
Package size: 2.0-oz