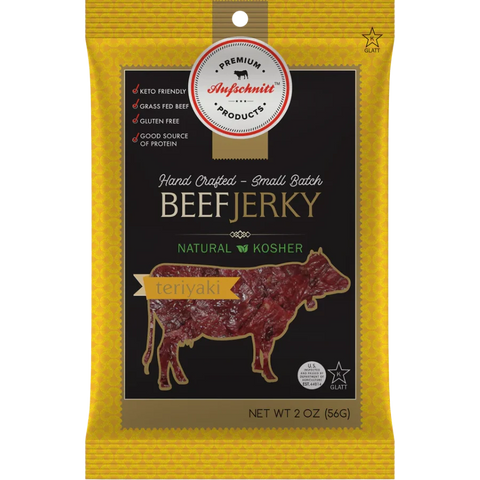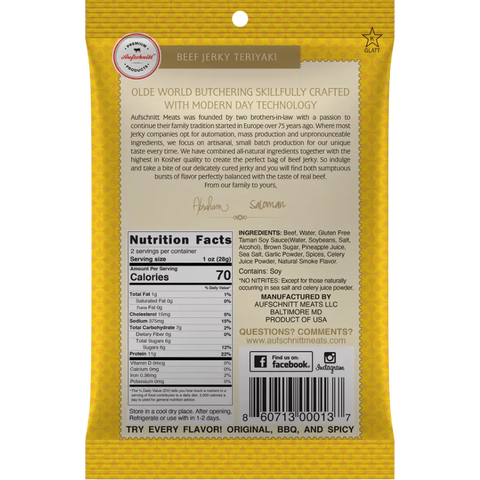 Aufschnitt Meats
Aufschnitt Meats Natural & Kosher Teriyaki Beef Jerky, 2-oz
Indulge in one of Aufschnitt Meat's best selling jerky flavors. Created with a perfectly balanced marinated of pineapple juice and soy sauce, sure to satisfy any Teriyaki lover. Plus, it's kosher, all natural, gluten free, and sourced from 100% grass fed beef.
Nutritional information
Ingredients: Beef, corned beef seasoning (sugar, salt, garlic powder), gluten free soy sauce (water, soybeans, salt), pineapple juice, brown sugar, celery juice powder.
Package size: 2.0-oz