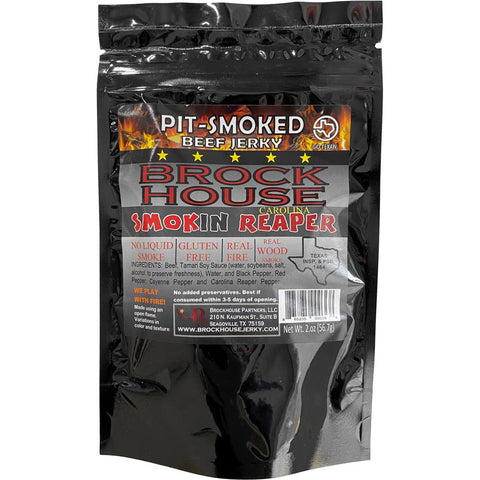 Brockhouse
Brockhouse Smokin Carolina Reaper Beef Jerky, 2.0-oz
The delicious, authentic, hickory pit-smoked flavor that you expect from Brockhouse, laced with the worlds hottest pepper, the Carolina Reaper, to deliver one of the smokiest and hottest beef jerkies you'll ever try. A must try for all spicy jerky lovers!
Nutritional information
Ingredients: Beef, tamari soy sauce (water, soybeans, salt, alcohol: to preserve freshness), water, black pepper, red pepper, cayenne pepper, and Carolina reaper pepper.
Package size: 2.0-oz