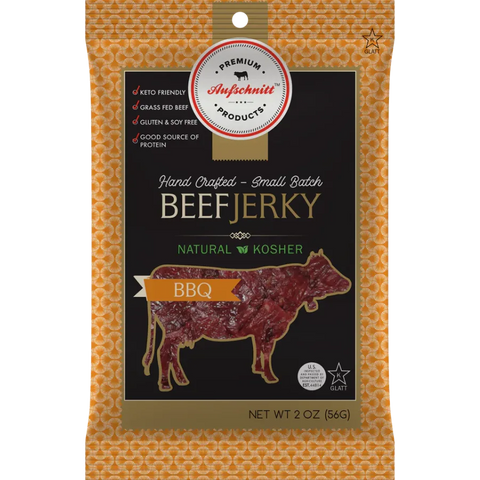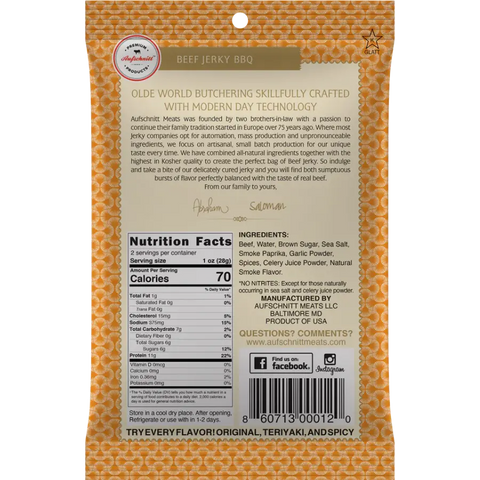 Aufschnitt Meats
Aufschnitt Meats Natural & Kosher BBQ Beef Jerky, 2-oz
You can't go wrong with a classic BBQ jerky. Here's the best part: it's kosher, all natural, gluten free, and sourced from 100% grass fed beef. Hungry yet? We sure are!
Nutritional information
Ingredients: Beef, Corned Beef Seasoning (Sugar, Salt, Garlic Powder), BBQ Seasoning (Brown Sugar, Honey Powder, Vinegar Powder, Pineapple Juice Powder, Garlic Powder), Brown Sugar, Celery Juice Powder.
Package size: 2.0-oz