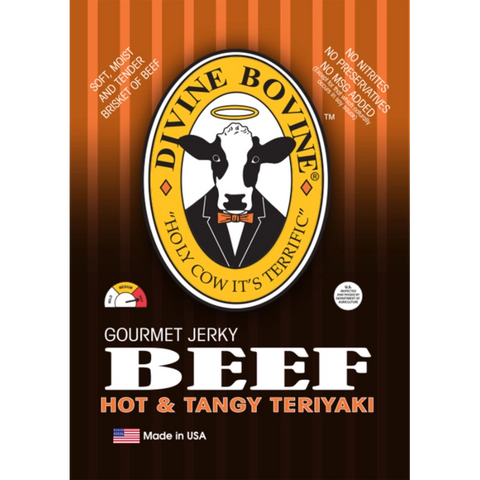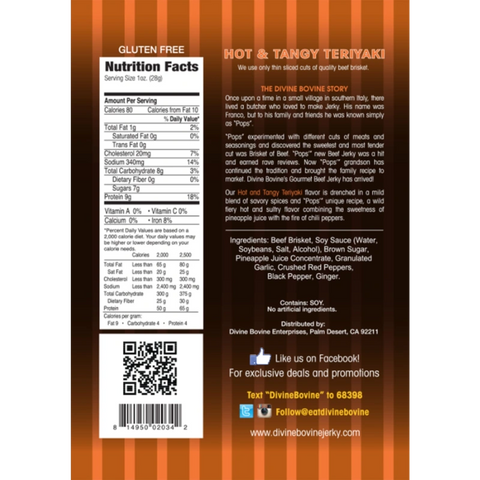 Divine Bovine
Divine Bovine Gourmet Beef Jerky Hot Teriyaki, 2.12-oz
This top-quality jerky is made from 100% premium beef, and is seasoned to perfection with a mouthwatering blend of hot and tangy teriyaki spices.
One of the standout features of this jerky is its incredible tenderness. Unlike other tough, chewy jerky products on the market, Divine Bovine's jerky is super tender, making it a pleasure to eat. Whether you're enjoying it as a midday snack, packing it for a camping trip, or fueling up after a workout, this jerky is sure to hit the spot.
Nutritional information
Ingredients: Beef brisket, soy sauce (water, soybeans, salt, alcohol), brown sugar, pineapple juice concentrate, granulated garlic, crushed red peppers, black pepper, ginger.
Contains: Soy
Package size: 2.12-oz