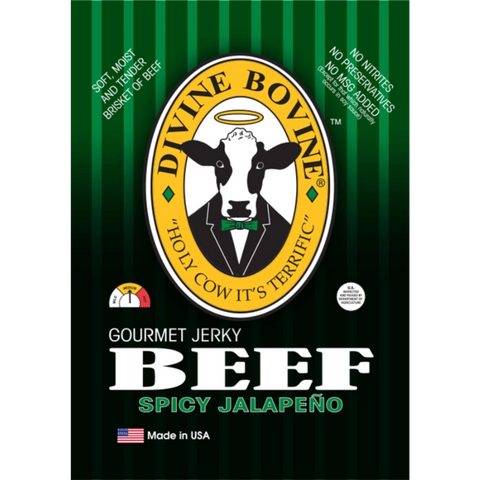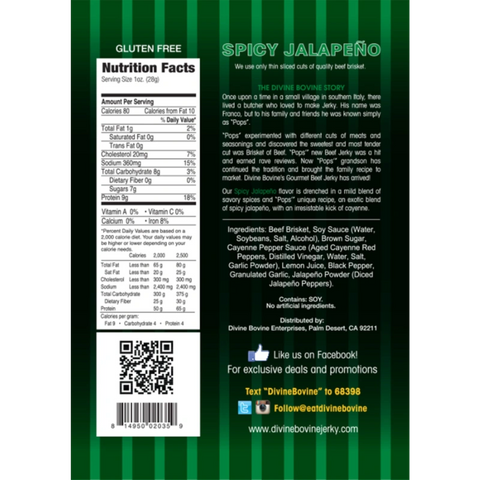 Divine Bovine
Divine Bovine Gourmet Beef Jerky Spicy Jalapeno, 2.12-oz
Divine Bovine Gourmet Beef Jerky Spicy Jalapeño is the perfect snack for bold and flavorful meaty treats. Made with premium beef, a unique blend of spices, and finely chopped jalapeño peppers for a zesty kick, every bite of this jerky is bursting with savory flavors. Tender and chewy, it's suitable for any on-the-go adventure.
Nutritional information
Ingredients: Beef brisket, soy sauce (water, soybeans, salt alcohol), brown sugar, cayenne pepper sauce (aged cayenne red peppers, distilled vinegar, water, salt, garlic powder), lemon juice, black pepper, granulated garlic, jalapeño powder (diced jalapeño peppers)
Contains: Soy
Package size: 2.12-oz
Sooo Delicious!
Will be ordering from you again !