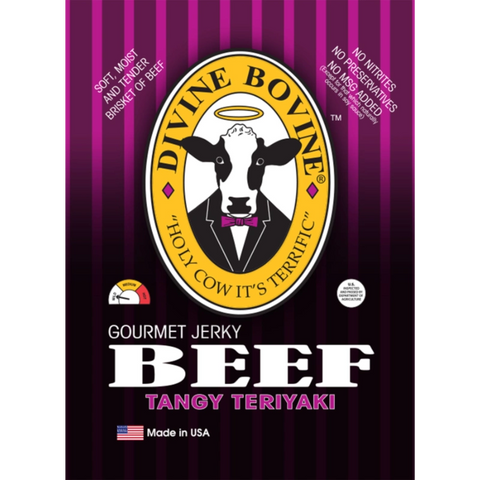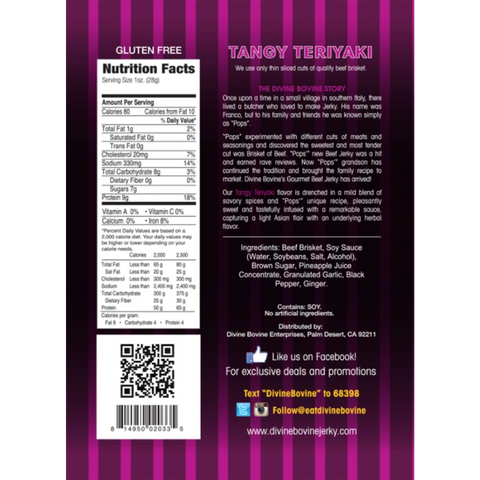 Divine Bovine
Divine Bovine Gourmet Beef Jerky Teriyaki, 2.12-oz
Divine Bovine Tangy Teriyaki Beef Jerky is slow-cooked to perfection, with premium quality beef marinated in a delicious teriyaki sauce. Each piece is packed with protein and low fat, giving you a tasty and healthy on-the-go snack. Enjoy a flavorful and satisfying experience with an extremely tender and juicy bite!
Nutritional information
Ingredients: Beef brisket, soy sauce (water, soybeans, salt, alcohol), brown sugar, pineapple juice concentrate, granulated garlic, black pepper, ginger.
Contains: Soy
Package size: 2.12-oz