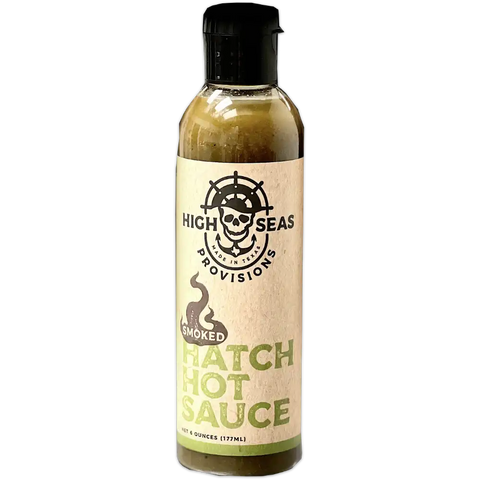 High Seas Provisions
High Seas Provisions Smoked Hatch Hot Sauce, 6.0-oz
Experience a culinary revelation with the Smoked Hatch Hot Sauce. The age-old tradition of fire-roasting Hatch Green Chiles is taken to new heights by High Seas Provisions. Enveloping these chiles with both fire-roasting and an enticing whisper of smoke gives birth to an unparalleled flavor medley. It's a blend so harmoniously rich, it stands out in every bite.
Why not kick off your day with an invigorating splash on your breakfast tacos? Truly, this sauce's versatility knows no bounds. Be it as a zesty condiment or a vibrant marinade, it promises to be the highlight of any dish. And here's the cherry on top: JerkyGent ensures that this fiery companion is at your beck and call throughout the year, making every season a Hatch season.
Nutritional information
Ingredients: Roasted hatch green chile, water, lime juice, apple cider vinegar, onion, cilantro, serrano peppers, spice, salt, garlic, potassium sorbate, sodium benzoate, xanthan gum.
Package size: 6.0-oz