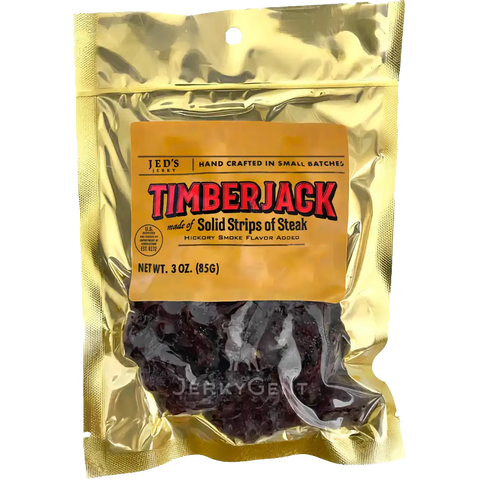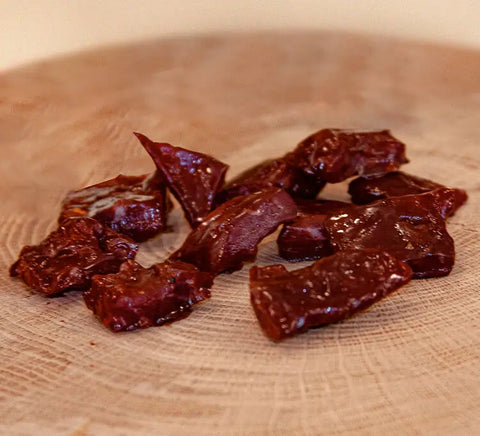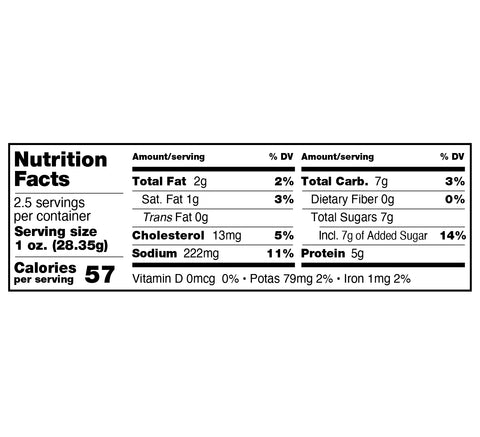 Jed's Jerky
Jed's Timberjack Original Tender Smoky Steak Strips, 3.0-oz
Experience old-school deliciousness with Jed's Timberjack Original Tender Smoky Steak Strips. Marinated to tender and juicy perfection and season with a special blend of herbs and spices, these strips deliver a unique, smoky flavor you won't soon forget! Wow your taste buds and bring back the good ol' days-- one bite at a time.
Nutritional information
Ingredients: Beef, white sugar, brown sugar, natural smoke flavoring (dextrose), contains 2% or less of the following: Soybean oil, salt, dried maple syrup (dextrose, natural maple flavor), monosodium glutamate, worcestershire sauce (distilled vinegar, molasses, water, corn syrup, salt, caramel color, sugar, spices, anchovy (fish), natural flavoring (soy), tamarind extract, soy lecithin, garlic, black pepper, sodium nitrite.
Contains: Soy, fish (anchovy).
Package size: 3.0-oz
Great flavor
Pretty tasty. Nice thick pieces