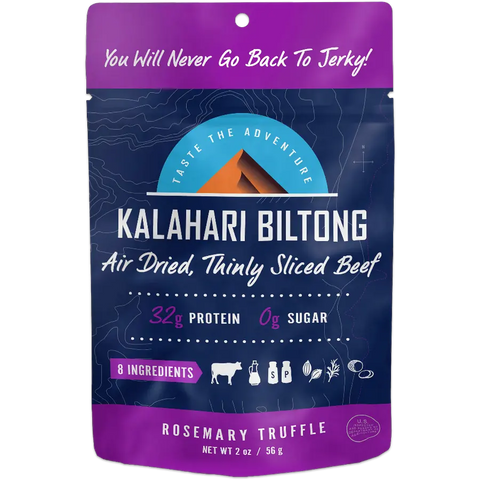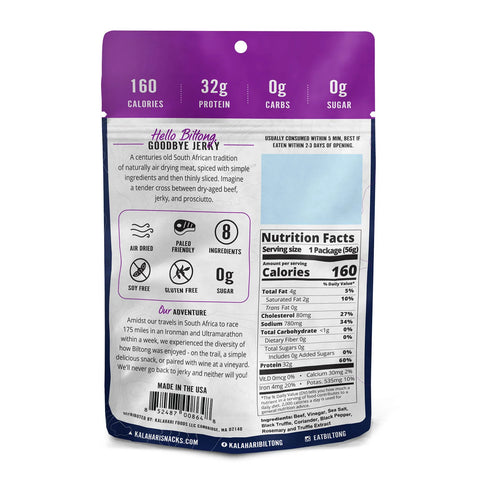 Kalahari Biltong
Kalahari Biltong Rosemary Truffle, 2.0-oz
Experience the unforgettable flavor of Kalahari Biltong Rosemary Truffle! Our 2.0-oz package is loaded with marinated strips of the finest American beef, infused with an exquisite blend of black truffle, rosemary, black pepper, coriander, and vinegar. The perfect balance of savory and sweet, this one-of-a-kind biltong packs a flavor punch you won't soon forget!
Nutritional information
Ingredients: Beef, vinegar, sea salt, black truffle, coriander, rosemary, and truffle extract.
Package size: 2.0-oz