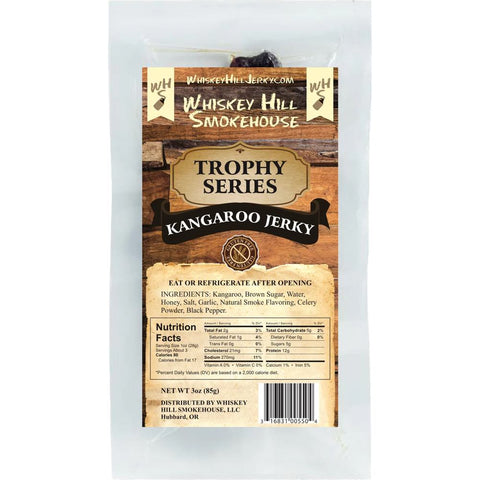 Whiskey Hill Smokehouse
Kangaroo Jerky - Whiskey Hill Smokehouse Exotic Jerky, 3.0-oz
Kangaroo meat is uniquely lean with a rich and robust flavor, comparable to other game meats. People love it for its bold and earthy flavors while still being low in fat yet high in iron and zinc. It has a stronger flavor than beef or lamb and is similar in lean-ness to chicken or rabbit.
Nutritional information
Ingredients: Kangaroo, brown sugar, water, honey, salt, garlic, natural smoke flavoring, celery powder, black pepper.
Package size: 3.0-oz