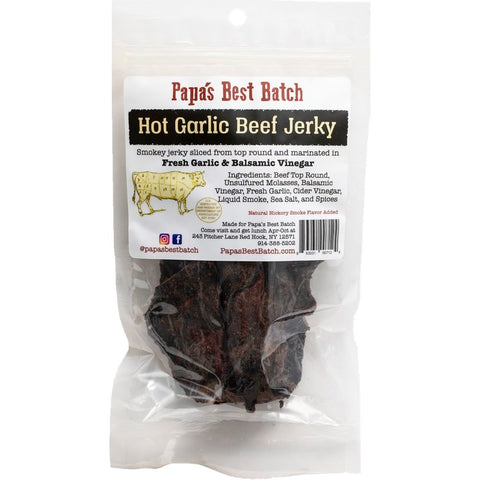 Papa's Best Batch
Papa's Best Batch Hot Garlic Beef Jerky, 2.0-oz
Huge slices of beef top round marinated in a delicious blend of molasses, balsamic vinegar, fresh garlic, and Papa's secret blend of sea salt and spices. A one-of-a-kind taste that every jerky lover must try!
Gluten free
No artificial ingredients
Nutritional information
Ingredients: Beef Top Round, Unsulfured Molasses, Balsamic Vinegar, Fresh Garlic, Liquid Smoke, Sea Salt and Spices.
Package size: 2.0-oz