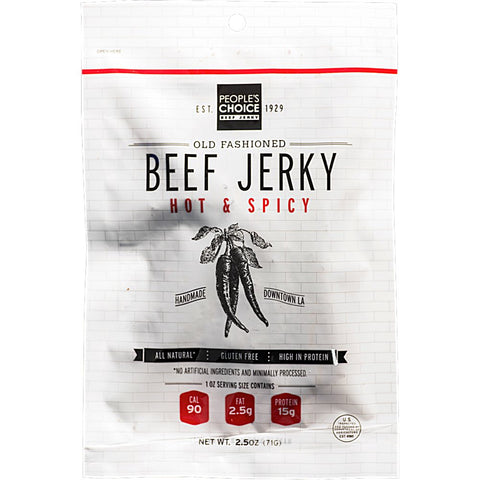 People's Choice
People's Choice Old Fashioned Hot & Spicy Beef Jerky, 2.5-oz
Handcrafted the old fashioned way with the perfect amount of red pepper for a subtle and enjoyable spicy level. Not overwhelmingly spicy, but a nice balanced spicy jerky.
People's Choice has been handcrafting premium beef jerky for over 90 years and four generations, purposely retaining the handmade element in each step of the process.
Nutritional information
Ingredients: Beef, water, seasoning (sea salt, spices, garlic, cracked red pepper).
Package size: 2.5-oz
boredom reluef
great Jerky will be ordering more soon. tytyy.