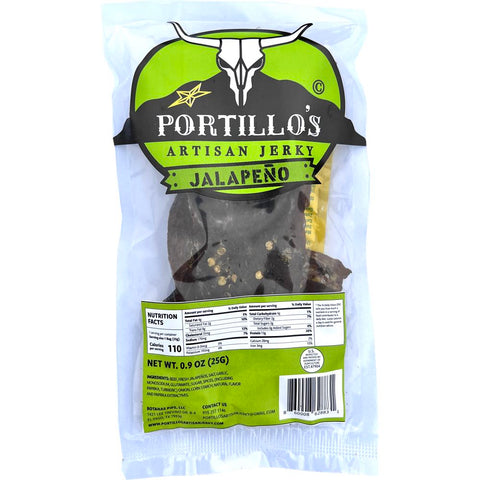 Portillo's Artisan Jerky
Portillo's Artisan Jerky Jalapeño Beef Jerky, 0.9-oz
Portillo's Artisan Jerky handcrafts 
thin, crispy beef jerky in unique flavors. Each batch is truly homemade, and you will taste the quality in each delicious bite! The Jalapeno flavor is loaded with real delicious fresh jalapenos for a zesty bite! Every bag comes with Valentina Mexican hot sauce to add some extra spice!
Nutritional information
Ingredients:
Package size: 0.9-oz
Best jerky!
This is probably one of the best jerkies I've had. I like how crispy this jerky is. And you can taste the natural flavor of the jalapeño.
Good but not great imo
Although the jerky was pretty good, I would have liked it with a little more flavor. Just my opinion.