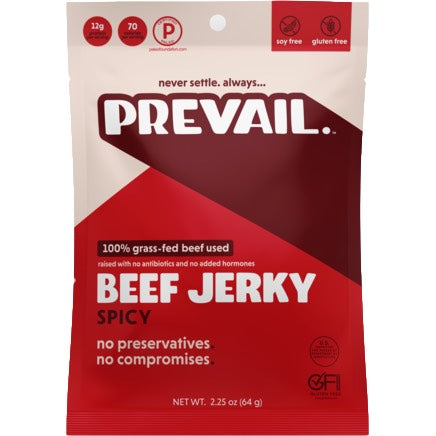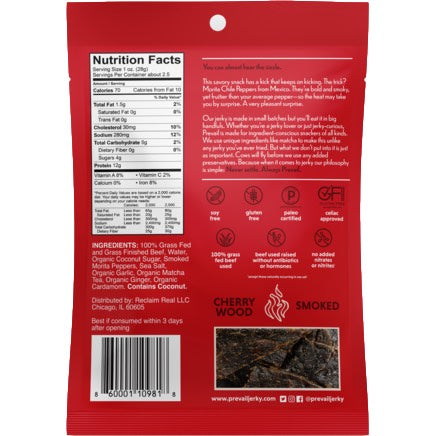 Prevail Jerky
Prevail 100% Grass-Fed Beef Jerky Spicy, 2.25-oz
Prevail took their original recipe and added Morita Chile Peppers from Mexico. Bold and smoky, yet fruitier than the average pepper with a surprising, delightful burn.
Gluten free

Soy free

Paleo certified

No added nitrates or nitrites

Keto certified
Nutritional information
Ingredients: 100% grass-fed and grass-finished beef, water, organic coconut sugar, smoked morita peppers, sea salt, organic garlic, organic matcha tea, organic ginger, organic cardamom.
Contains: Coconut
Package size: 2.25-oz