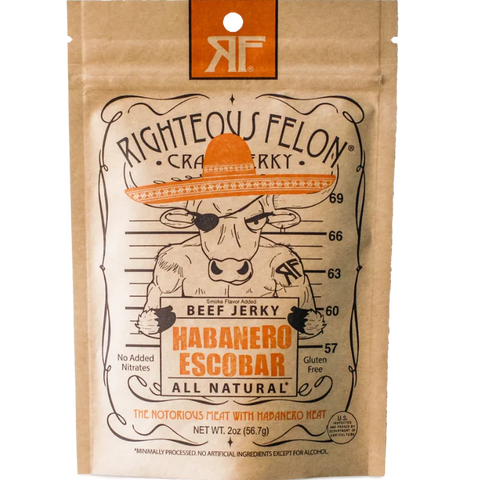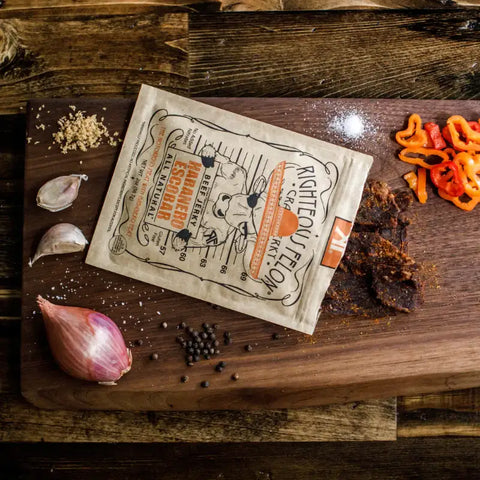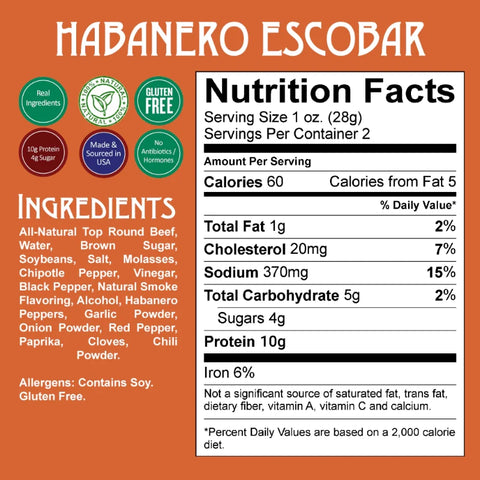 Righteous Felon
Righteous Felon Habanero Escobar Spicy Beef Jerky, 2-oz
Tender and savory with a medium/hot heat level that will be sure to leave a smoky burn. The classic Righteous Felon hickory smoked meat with habanero heat for the craft jerky lover who enjoys their jerky on the spicy side.
Nutritional information
Ingredients: Beef, water, brown sugar, soybeans, salt, molasses, vinegar, black pepper, natural smoke flavoring, alcohol, habanero peppers, garlic powder, onion powder, red pepper, paprika, cloves, chili powder.
Contains: Soy
Package size: 2.0-oz
Not bad
Not as spicy as wicked cuts reaper, but a nice kick to it. Pretty tender. Didn't completely stand out to me from average run of the mill store bought spicy jerky's but I would still recommend giving it a shot.