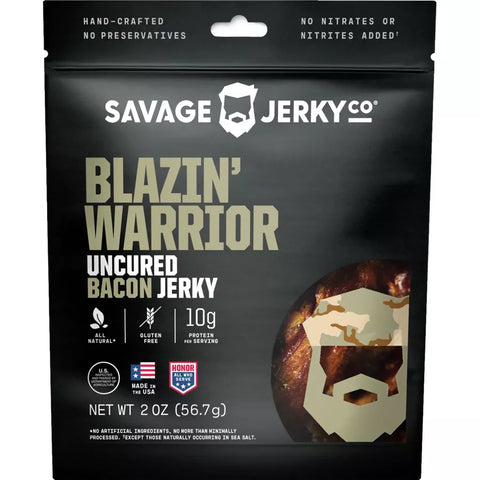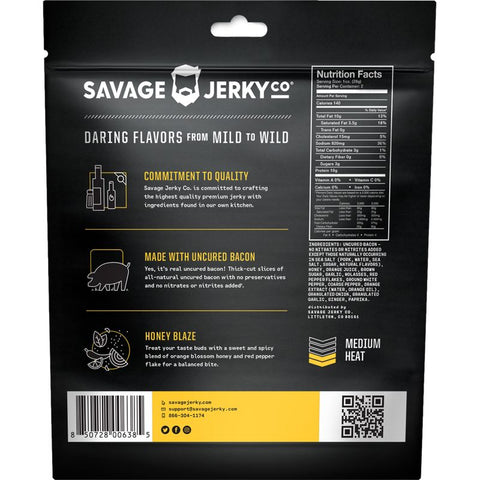 Savage Jerky Co
Savage Jerky Co Blazin' Warrior (Honey Blaze) Bacon Jerky, 2.0-oz
Treat your taste buds with a sweet and spicy blend of orange blossom honey and red pepper flake! Sweet with some heat!
Nutritional information
Ingredients: Uncured bacon - no nitrates or nitrites added except those naturally occurring in sea salt (pork, water, sea salt, sugar, natural flavors), honey, orange juice, brown sugar, garlic, molasses, red pepper flakes, ground white pepper, coarse pepper, orange extract (water, orange oil), granulated onion, granulated garlic, ginger, paprika.
Package size: 2.0-oz