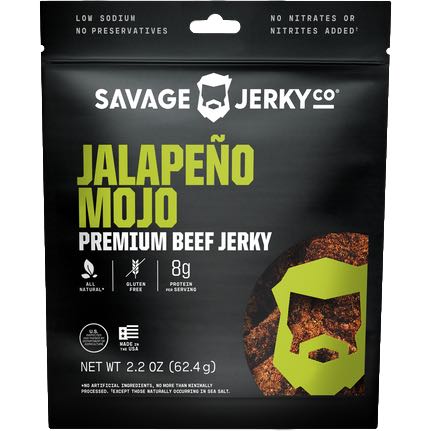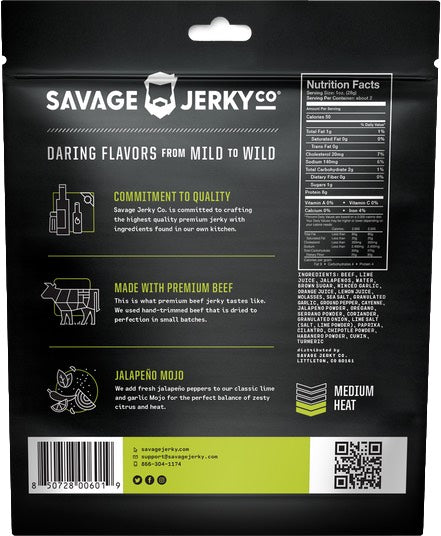 Savage Jerky Co
Savage Jerky Co Mojo Jalapeno Premium Beef Jerky, 2.2-oz
The classic and delicious Mojo flavor Savage is back with a twist. Jalapeño and serrano peppers combine for a medium level heat that'll keep you reaching until you hit the bottom of the bag!
Nutritional information
Ingredients: Beef, lime juice, water, orange juice, lemon juice, molasses, sea salt, brown sugar, garlic, onion, black pepper, powdered garlic, cilantro, coriander, oregano, cayenne pepper, jalapeno pepper, spices.
Package size: 2.2-oz
Hot
Very good, if you like spicy food.