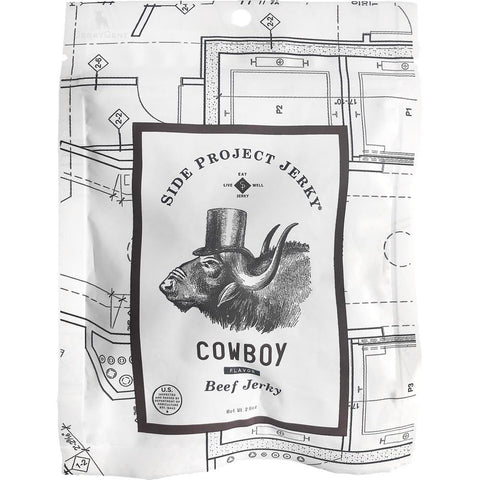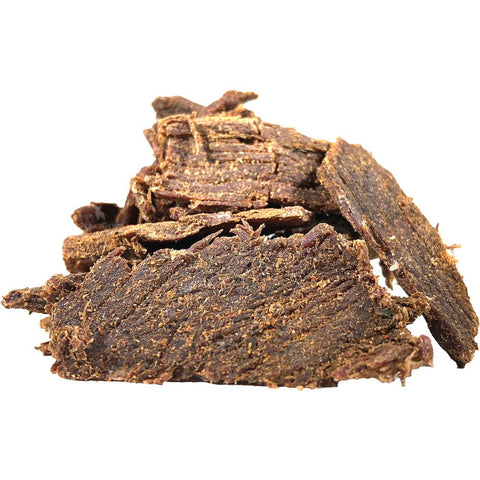 Side Project Jerky
Side Project Jerky Cowboy Coffee Flavored Beef Jerky, 2-oz
Another innovative collaboration from Side Project Jerky. Combining Rival Brother's signature Whistle & Cuss coffee roast with smoked paprika and balsamic vinegar for a spicy and earthy, coffee flavored jerky that emulates the flavors of burnt ends. An ingenious fusion of flavors that all craft jerky connoisseurs will enjoy.
Nutritional information
Ingredients: USDA Choice Top Round, soy sauce, balsamic vinegar, dark brown sugar, Rival Bros. coffee, smoked paprika, oregano, garlic powder, cane sugar, kosher salt.
Package size: 2.0-oz