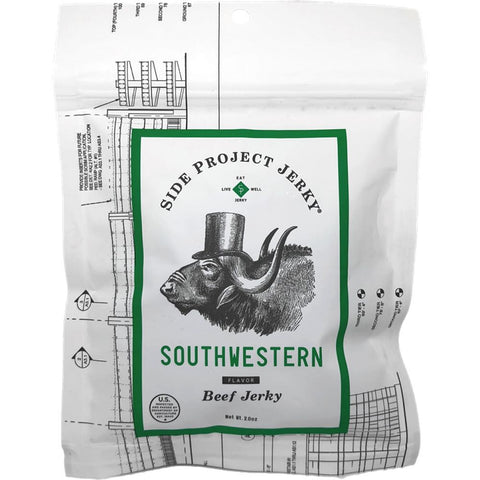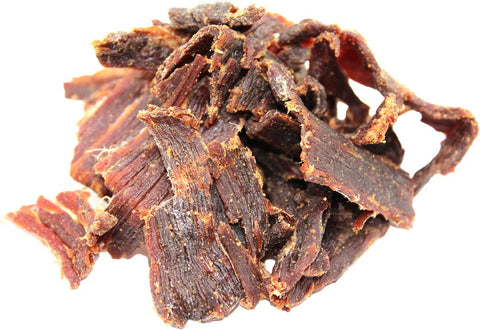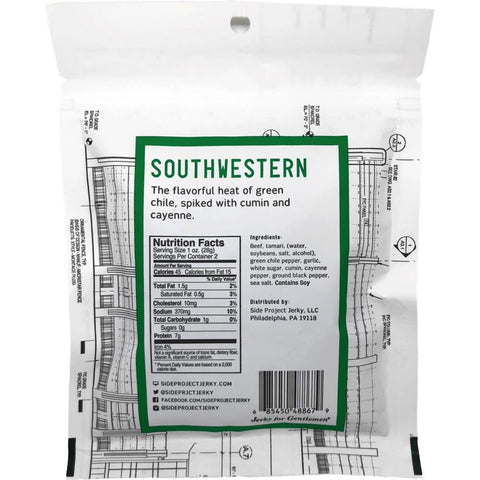 Side Project Jerky
Side Project Jerky Southwestern Beef Jerky, 2.0-oz
Based out of Philadelphia, PA, Side Project Jerky teams up with top chefs to create distinctive flavors for a unique jerky eating experience. Southwestern embraces the flavorful heat of New Mexico chile, spiked with cumin and cayenne. A perfect balance of heat and flavor.
Nutritional information
Ingredients: USDA Choice top round, tamari, roasted green chile, cumin, cayenne pepper, garlic, sugar.
Package size: 2.0-oz
Uggghh
Not Good I sent 2 emails re this jerky. Extremely tough. When my Greyhound walks away from it not good.
Heat with a side of yum
I love this beef jerky. Has enough heat but also enough saltiness too. Super yummy!