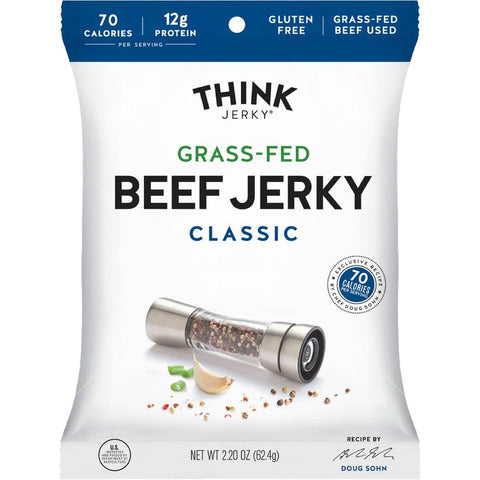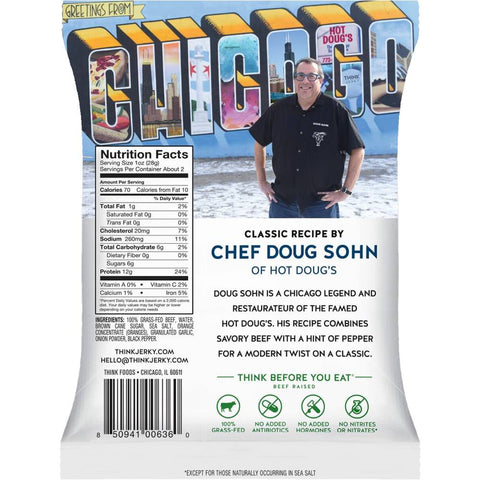 Think Jerky
Think Jerky Classic Grass-Fed Beef Jerky. 2.2-oz
This recipe was created by Doug Sohn - a Chicago legend and restaurateur of the famed Hot Doug's, named one of the "50 Best Restaurants on the Planet" by Bon Appétit Magazine. Features a hint of pepper for a modern twist on a classic flavor.
Gluten Free 
All Natural 
No Nitrites
Nutritional information
Ingredients: 100% grass-fed beef, water, brown cane sugar, sea salt, orange concentrate (oranges), granulated garlic, onion powder, black pepper.
Contains: Soy
Package size: 2.2-oz