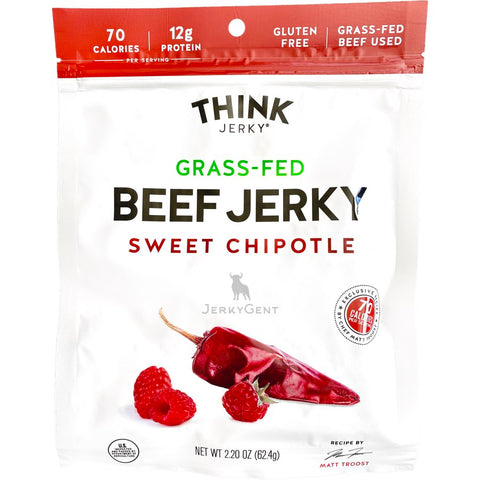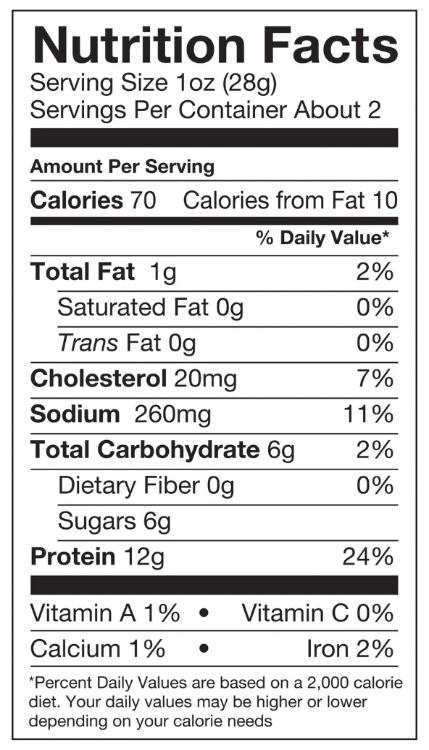 Think Jerky
Think Jerky Sweet Chipotle Grass-Fed Beef Jerky. 2.2-oz
A lightly sweet and oh-so-smoky chipotle flavor. Real raspberries and a three-pepper blend round out this recipe for a spicy finish.
Each flavor of Think Jerky is a unique recipe crafted by a different celebrity chef including Michelin-Star winners, James Beard Award winners, and world-famous restaurateurs.
Nutritional information
Ingredients: 100% Grass-fed beef, cane sugar, water, sea salt, raspberry juice concentrate (red raspberries), spices.
Package size: 2.2-oz
Great taste, will be buying more
Great flavor with the hint of raspberry and a touch of kick to add depth. Really enjoyed this one and highly recommend it.
definitely would recommend
definitely would recommend
Kids favorite
My daughter is 10 and a picky eater but she likes Jerky, so we been exploring the many options available here and I think we are done tasting. This one is OUR FAVORITE! "clean" texture, not dead dry, the right amount of spice and a touch of fruit makes for a "sweet" treat that she will love to find in her stocking!!! THANK YOU
GOOD AND FAST
I received a package of the Sweet Chipotle jerky from a friend and fell in love with it, as it seems a lot of people have as it's hard to find. I'm sure this product is not made in China, so supply chain excuses don't apply, therefore it MUST be demand for this superior product causing the supply issue!