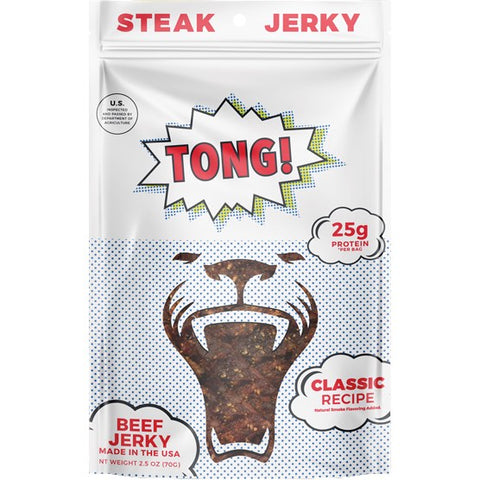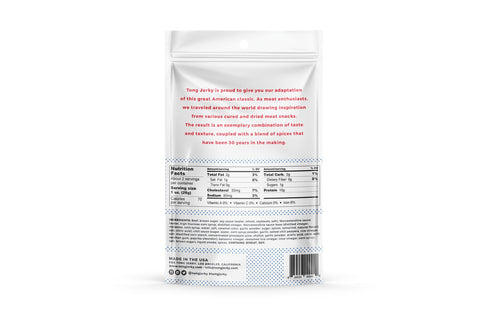 Tong!
Tong! Classic Recipe Steak Jerky, 2.25-oz
Tong's Classic Recipe is the perfect blend of your favorite traditional jerky ingredients. Each tender strip is crafted with a great mix of spices that are tasty, but not overpowering, so you can taste the great quality beef!
Nutritional information
Ingredients: Beef, brown sugar, tamari sauce (water, soybeans, salt, sugar), water, pineapple juice (pineapple juice from concentrate [water, pineapple juice concentrate}, ascorbic acid [vitamin C], vitamin E, vitamin A), jalapenos, granulated garlic, lemon juice, rice vinegar (rice vinegar, invert sugar, salt, diluted with water to 4% acidity), apple cider vinegar, honey balsamic vinegar, chili powder, ginger, ground pepper, kosher salt, onion powder, mustard powder, cinnamon, cayenne, sea salt.
Package size: 2.25-oz
Best jerky I've had
Can't stop eating this stuff. Never had any jerky compare to this one.