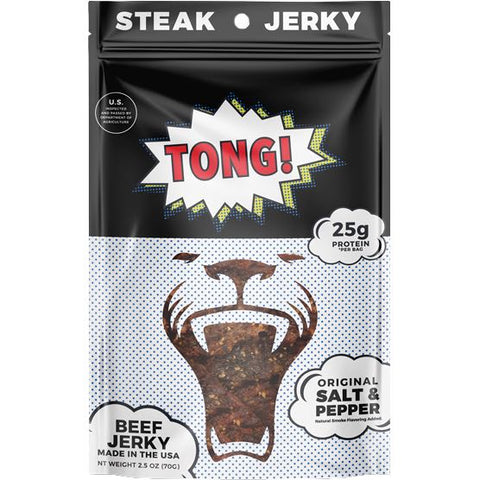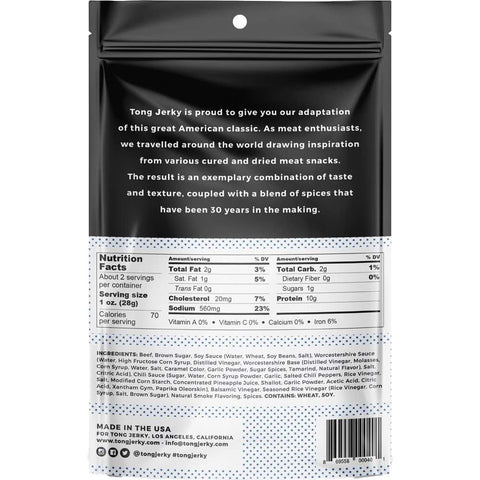 Tong!
Tong! Original Salt & Pepper Steak Jerky, 2.25-oz
Soft and flavorful steak jerky, creatively fused with marinades and slow cooked to perfection for an incredibly tender bite. A kick of pepper balanced with its salty counterpart delivers a robust classic flavor that will keep you grabbing for more.
Nutritional information
Ingredients: Beef, tamari sauce (water, soybeans, salt, sugar), brown sugar, water, coarse pepper, Worcestershire sauce (distilled white vinegar, molasses, sugar, water, salt, onions, anchovies, garlic, cloves, tamarind extract, natural flavorings, chili pepper extract), honey, granulated garlic, lemon juice, chili powder, sea salt, ground pepper, baking soda, granulated onion, hickory smoke (water, natural hickory smoke flavor).
Contains: Soy and anchovies
Package size: 2.25-oz