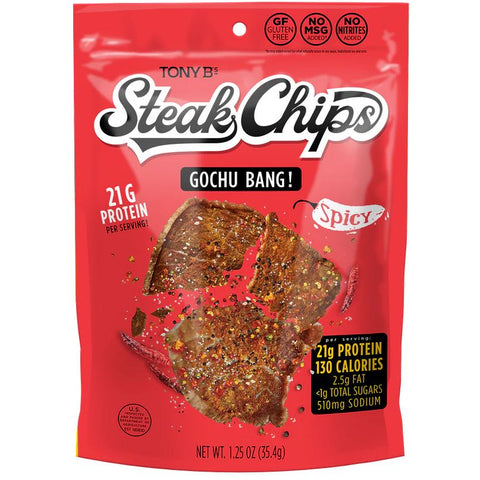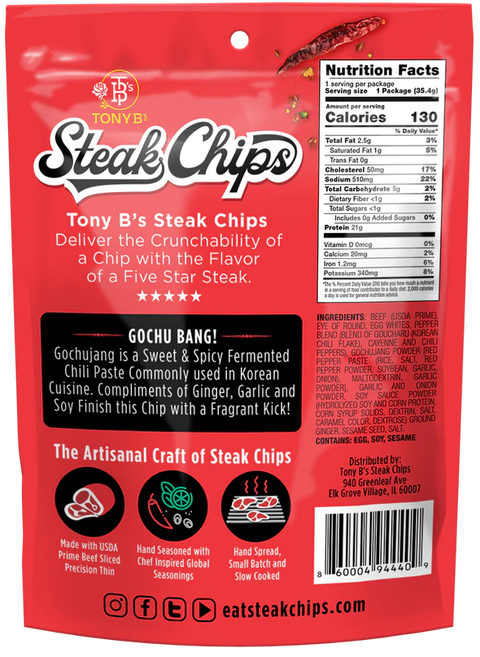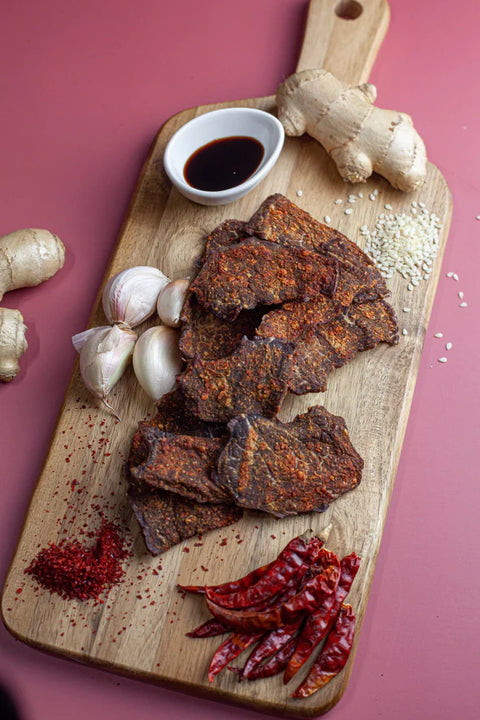 Tony B's Steak Chips
Tony B's Steak Chips Gochu Bang!, 1.25-oz
The fragrant kick from the ever so popular Gochujang is where these crunchy chips get their name. Gochujang is a sweet and spicy fermented chili paste used in most Korean dishes. Compliments of ginger, garlic, and soy round out this chip to be one of our favorites!
Nutritional information
Ingredients: Beef (USDA prime). eye of round, egg whites, pepper blend (blend of goucharu (Korean chili flake), cayenne and chili peppers), gochujang powder[red pepper paste (rice, salt, red pepper powder, soybean, garlic, onion), maltodextrin, garlic, powder], garlic and onion powder, soy sauce powder (hydrolyzed soy and corn protein, corn syrup solids, dextrin, salt, caramel color, dextrose), ground ginger, sesame seed, salt.
Contains: Egg, soy, sesame
Package size: 1.25-oz