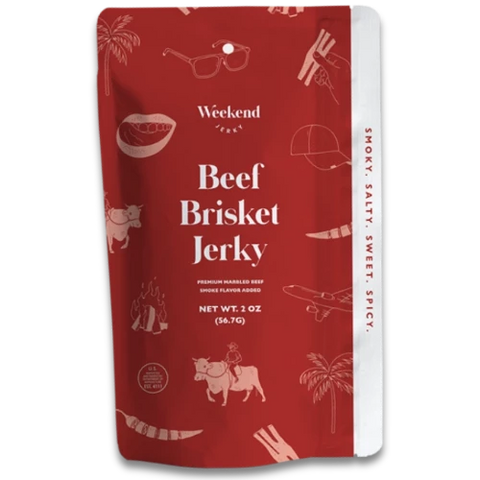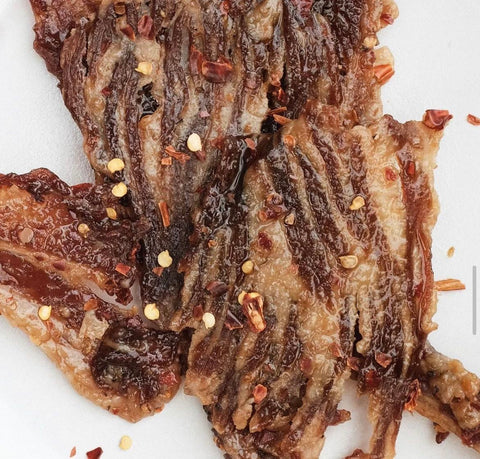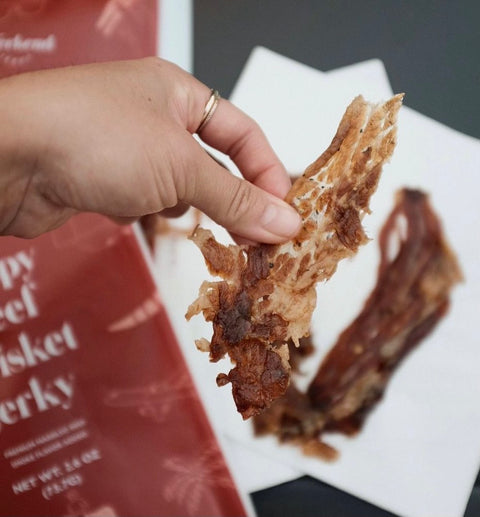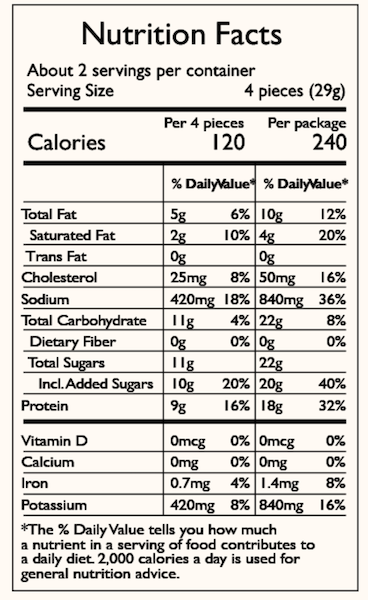 Weekend Jerky
Weekend Jerky Beef Brisket Beef Jerky, 2.0-oz
Experience the pinnacle of the jerky experience with Weekend Jerky's Beef Brisket! Thinly sliced premium marbled beef with smoky hickory accents, a touch of heat from chili flakes, and sweetened with Grade A organic raw honey. Enjoy the fatty, crispy flavor that explodes with sweet, salty, spicy, and umami flavors in each bite - just like you'd get from your favorite bbq spot!
Nutritional information
Ingredients: Beef brisket, sugar, natural smoke flavor, honey, fish sauce, salt, water, brown sugar, tomato paste, red pepper, soy sauce, white vinegar, apple cider vinegar, molasses, black pepper, granulated garlic, onion powder, mustard powder, paprika, cayenne pepper.
Package size: 2.0-oz