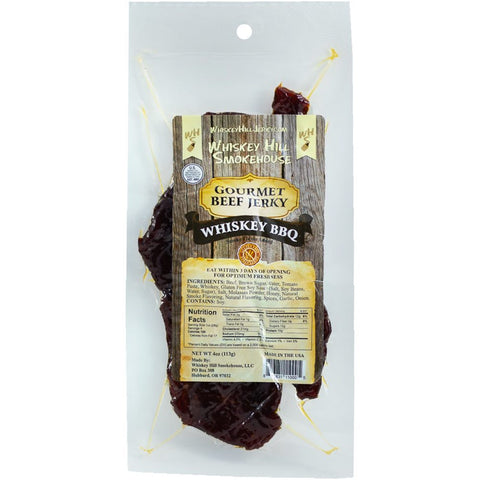 Whiskey Hill Smokehouse
Whiskey Hill Smokehouse Whiskey BBQ Gourmet Beef Jerky, 3-oz
Thick and tender strips of beef infused with top-shelf whiskey and homemade bbq sauce! It's smoky, malty, and briny, with deep complexity that brings out the true flavors of whiskey. You're going to love this one!
Nutritional information
Ingredients: Beef, water, brown sugar, salt, powdered molasses, soy sauce( water, soy beans, wheat, salt) salt, soy sauce powder(wheat, soy beans, salt, hvp, msg, smoke flavoring, garlic, sodium erythorbate, sodium nitrite.
Contains: Soy
Package size: 3.0-oz