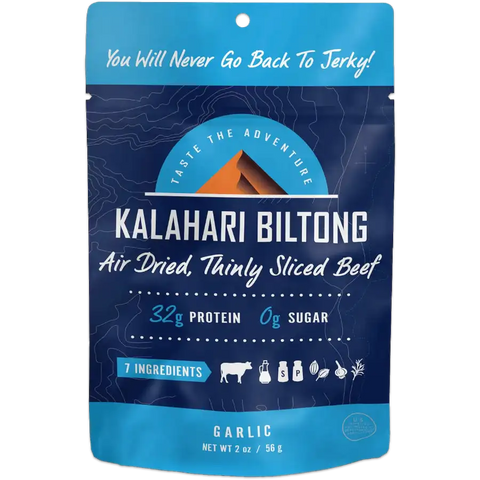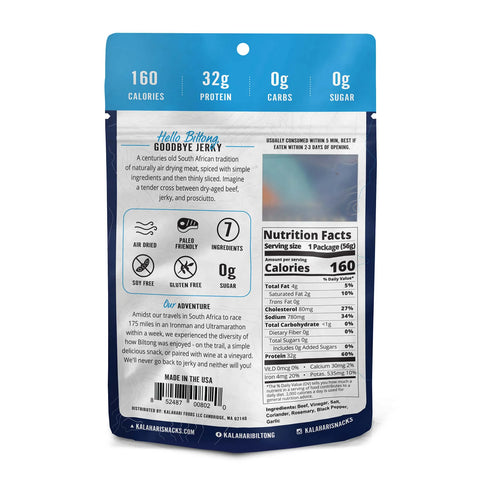 Kalahari Biltong
Kalahari Biltong Garlic, 2.0-oz
Indulge in a unique taste experience with Kalahari Biltong Garlic. Hand-cut strips of the finest American beef are marinated in a flavorful blend of spices, then air-dried to perfection. Every bite of this savory treat delivers the perfect balance of garlic, vinegar, salt, pepper, coriander, rosemary, and garlic powder – so you can enjoy the mouth-watering goodness of a cross between jerky and prosciutto! Try it for yourself and get your biltong on!
Nutritional information
Ingredients: Beef, vinegar, salt, coriander, rosemary, black pepper, garlic.
Package size: 2.0-oz