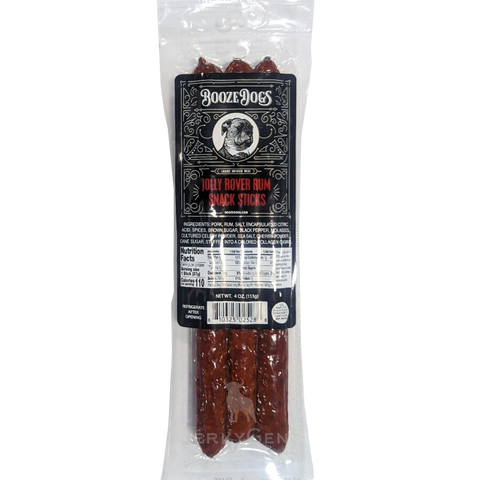 BoozeDogs
BoozeDogs Jolly Rover Rum Snack Sticks, 4.0-oz
BoozeDogs are a fun and unique snack. Each 4.0 ounce Jolly Rover Rum Stick is made with real pork and contains the flavor of rum, creating an exciting and flavorful experience. Enjoy these delightful snack sticks for a tasty and easy snack.
Nutritional information
Ingredients: Pork, rum, salt, encapsulated citric acid, spices, brown sugar, black pepper, molasses, cultured celery powder, sea salt, cherry powder, cane sugar, stuffed into a colored collagen casing.
Package size: 4.0-oz