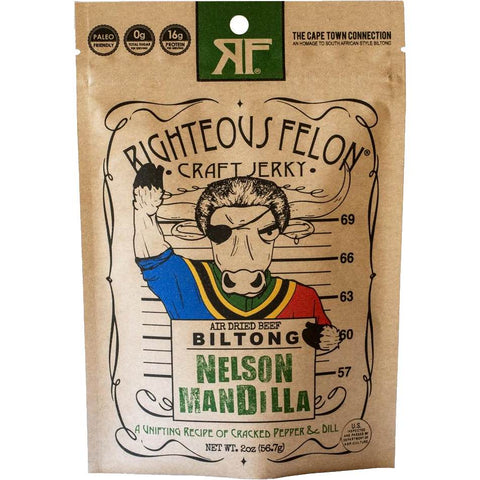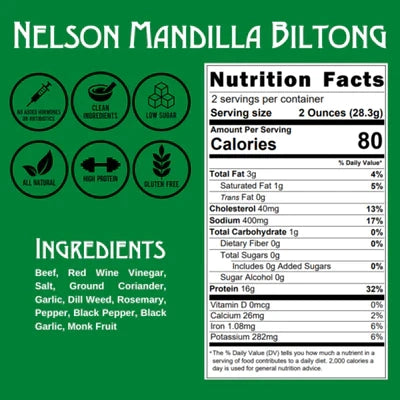 Righteous Felon
Righteous Felon Nelson Mandilla Beef Biltong, 2.0-oz
A truly unique bag of biltong! Infused with a blend of dill, black garlic, red wine vinegar, and peppercorn. Creating thinly sliced beef strips with a fun and delicious pickle flavor. Change your perspective on life - or at least pickles. 
Sugar free
32g of protein 
1<g of carbs
Nutritional information
Ingredients: Beef, red wine vinegar, salt, ground coriander, garlic, dill weed, rosemary pepper, black pepper, black garlic, monk fruit.
Package size: 2.0-oz
First time for Biltong
It was fresh and flavorful. But, I prefer the texture of jerky.
Not my favorite
Too moist and did not like the taste.