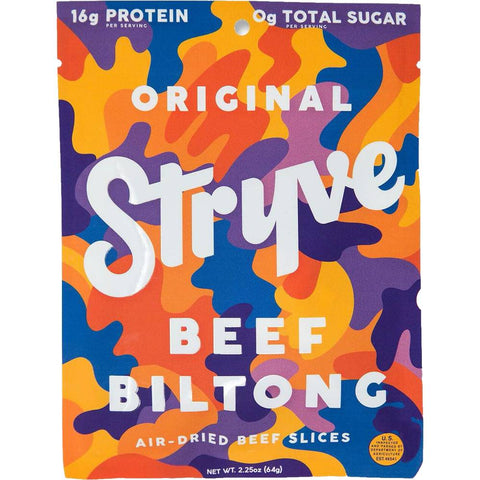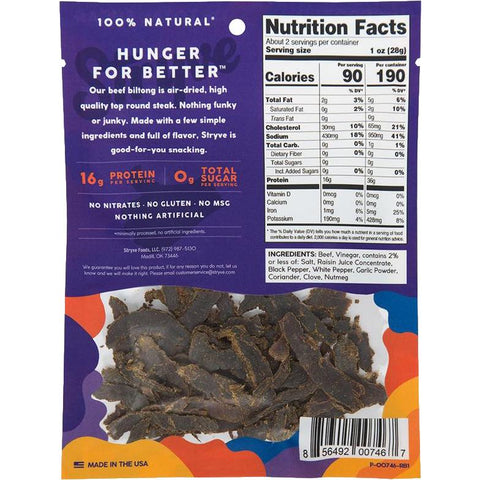 Stryve
Stryve Original Sliced Beef Biltong, 2.25-oz
This classic, original recipe traces back to the seventeenth century, combining just beef, vinegar, and spices. A true OG that's sure to satisfy all of your snacking cravings. Air-dried, high quality steak, made with simple ingredients and full of mouth-watering flavor! 
16g Protein. No Additives.
0g Sugar, 0g Carbs.
No MSG, no nitrates, and no preservatives.
Keto-friendly, Paleo-friendly.
Gluten-Free.
Nutritional information
Ingredients: Beef, vinegar, contains 2% or less of: salt, raisin juice concentrate, black pepper, white pepper, garlic powder, coriander, clove, nutmeg
Package size: 2.25-oz
Tasty
Tasty but I was hoping for a slab, not already shredded.