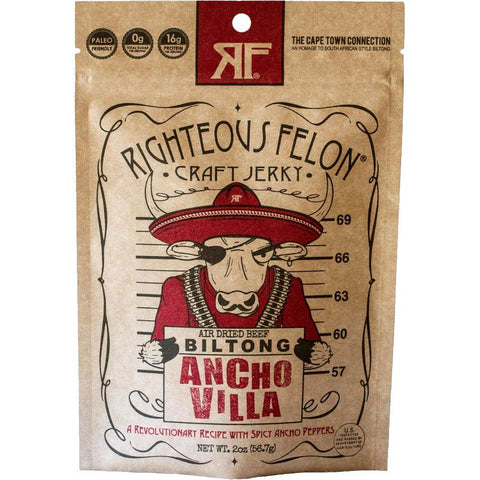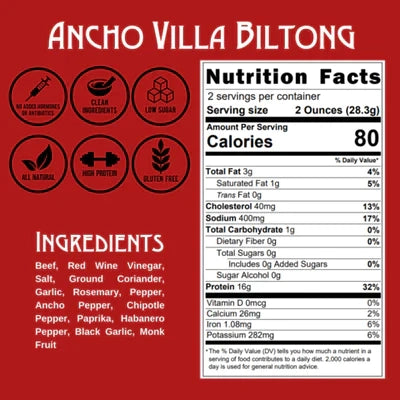 Righteous Felon
Righteous Felon Ancho Villa Beef Biltong, 2.0-oz
Righteous Felon's newest addition! A revolutionary beef biltong recipe made to satisfy your cravings for a spicy snack. Packed with 32g of protein, this biltong is loaded with ancho, chipotle, cayenne, and habanero peppers. Beef slices are thinly sliced with a punch of delicious spicy flavor! 
Sugar free
<1g carbs
Paleo friendly
Keto friendly
Highly addictive
Nutritional information
Ingredients: Beef, red wine, vinegar, salt, ground coriander, garlic, rosemary pepper, ancho pepper, chipotle pepper, cayenne pepper, paprika, habanero pepper, black garlic, monk fruit.
Package size: 2.0-oz
Heat Level:
0 - Mild
10 - Extremely Hot
Love it
The only thing the only thing I would have changed is just the big steak strip I wish I could have peeled that. Super nitpicky otherwise absolutely fantastic.