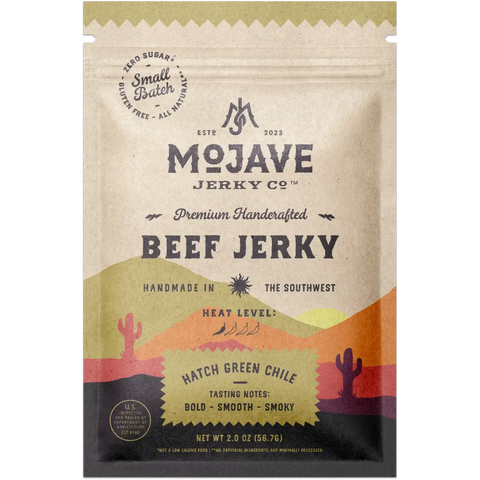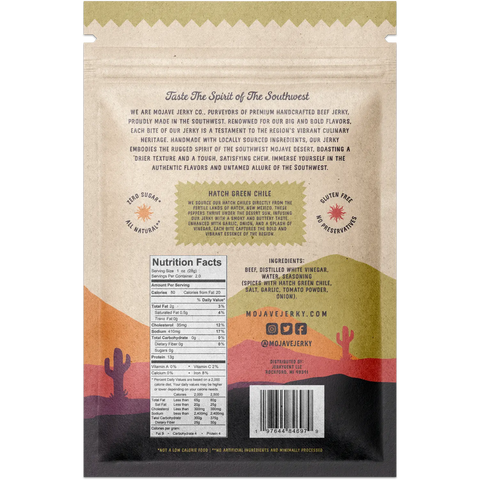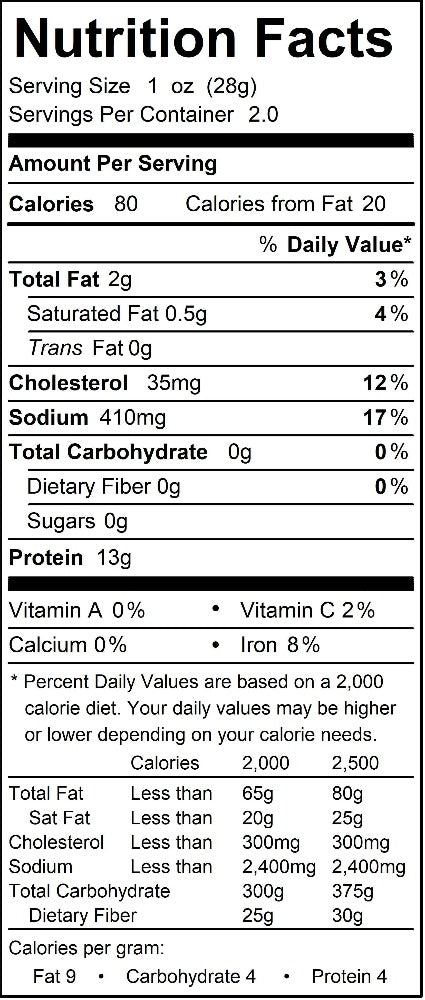 Mojave Jerky Co.
Mojave Jerky Co. Hatch Green Chile Beef Jerky, 2.0-oz
Mojave Jerky Co. sources their Hatch Chiles directly from the fertile lands of Hatch, New Mexico. These peppers thrive under the desert sun, infusing this jerky with a smoky and buttery taste. Enhanced with garlic, onion, and a splash of vinegar, each bite captures the bold and vibrant essence of the region.
Mojave makes all of their jerky in small batches using all natural ingredients for one of the healthiest jerkies on the market!
Sugar free

Gluten free

All natural

No nitrates

No MSG

Soy free

No preservatives

Keto approved

Low in fat

High in protein
Nutritional information
Ingredients: Beef, distilled white vinegar, water, seasoning (spices with Hatch Green Chile, salt, garlic, tomato powder, onion).
Package size: 2.0-oz