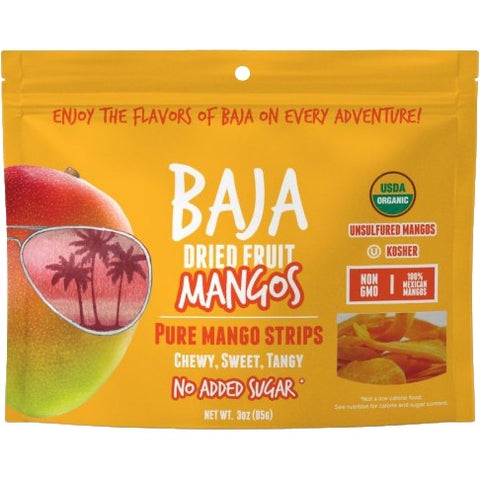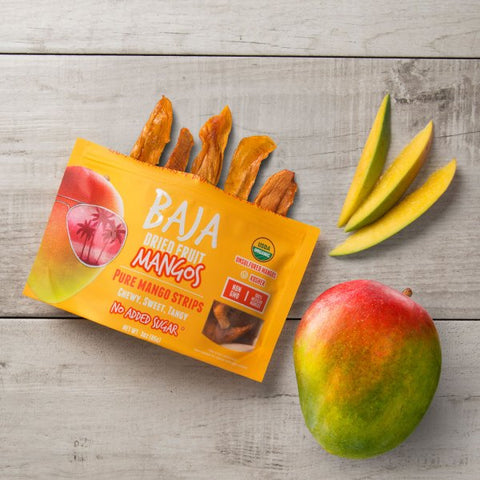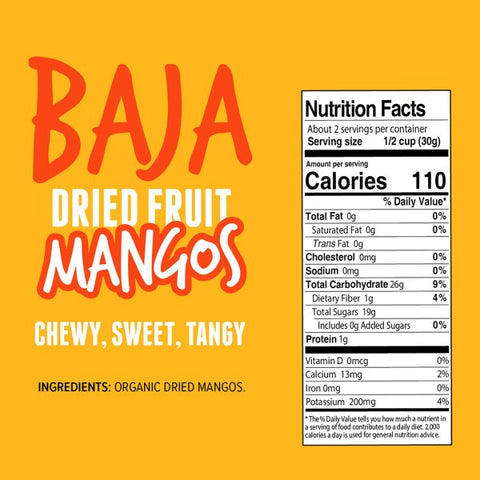 Baja Jerky
Baja Dried Fruit Mangos, 3.0-oz
Get ready to snack on the tastiest, zingiest, most vibrant dried mango on the planet! Baja starts by hand-selecting 100% Mexican juicy mangos, and turns them into a chewy, naturally sweet snack to tantalize your taste buds! With a natural boost of antioxidants and immunity-boosting vitamins, this one-of-a-kind flavor ride is ready to roll whenever your hunger for adventure strikes!
Certified Organic
No Sugar Added
Low Sodium
Low Fat
Unsulfured
Non-GMO
Kosher
Nutritional information
Ingredients: Organic dried mangos.
Package size: 3.0-oz