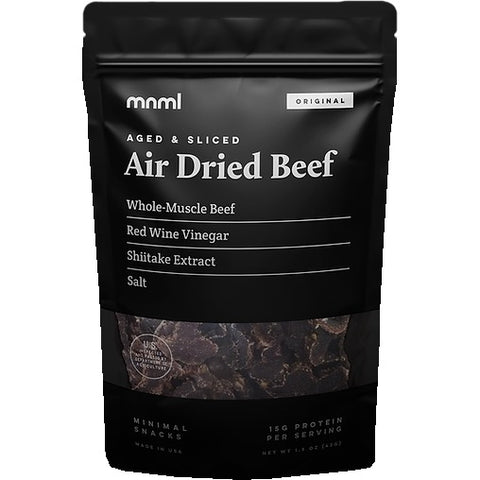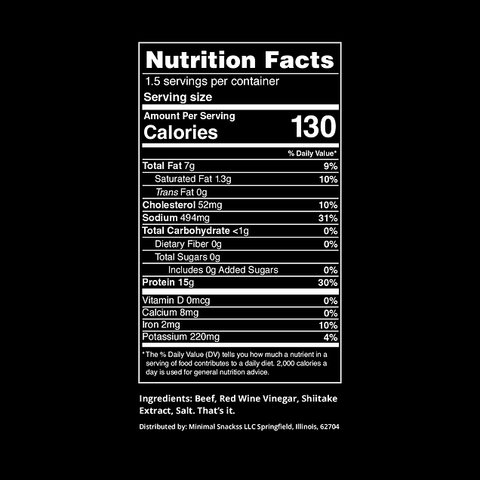 Minimal Snacks
MNML Minimal Snacks Shiitake Air Dried Beef Jerky, 1.5-oz
Unlike traditional beef jerky which is dehydrated in an oven, MNML Air Dried Beef is ​aged at lower temperatures for 2 weeks, giving their beef a deep, umami flavor (like a cross between jerky and prosciutto) without any preservatives. Shiitake extract deepens the flavor of the beef with a savory, umami richness!
Nutritional information
Ingredients: Beef, red wine vinegar, shiitake extract, salt.
Package size: 1.5-oz
Uniquely amazing
Great flavor and texture. Only wish there was more in a bag!