It's simple - Sign up for a monthly JerkyGent beef jerky subscription and we'll throw cool stuff in your boxes!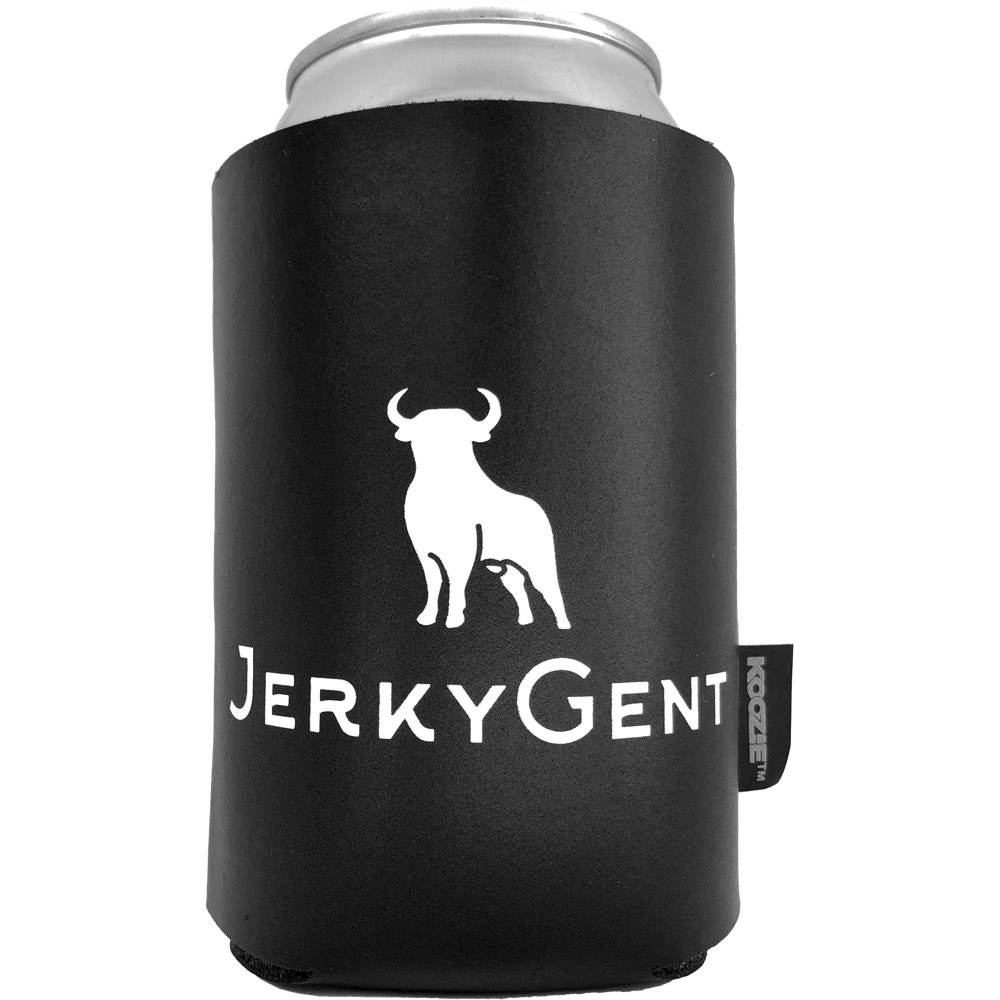 6th Month
Premium JerkyGent Koozie
Stay subscribed for 6 monthly boxes and you'll get this awesome Koozie to hold your beer.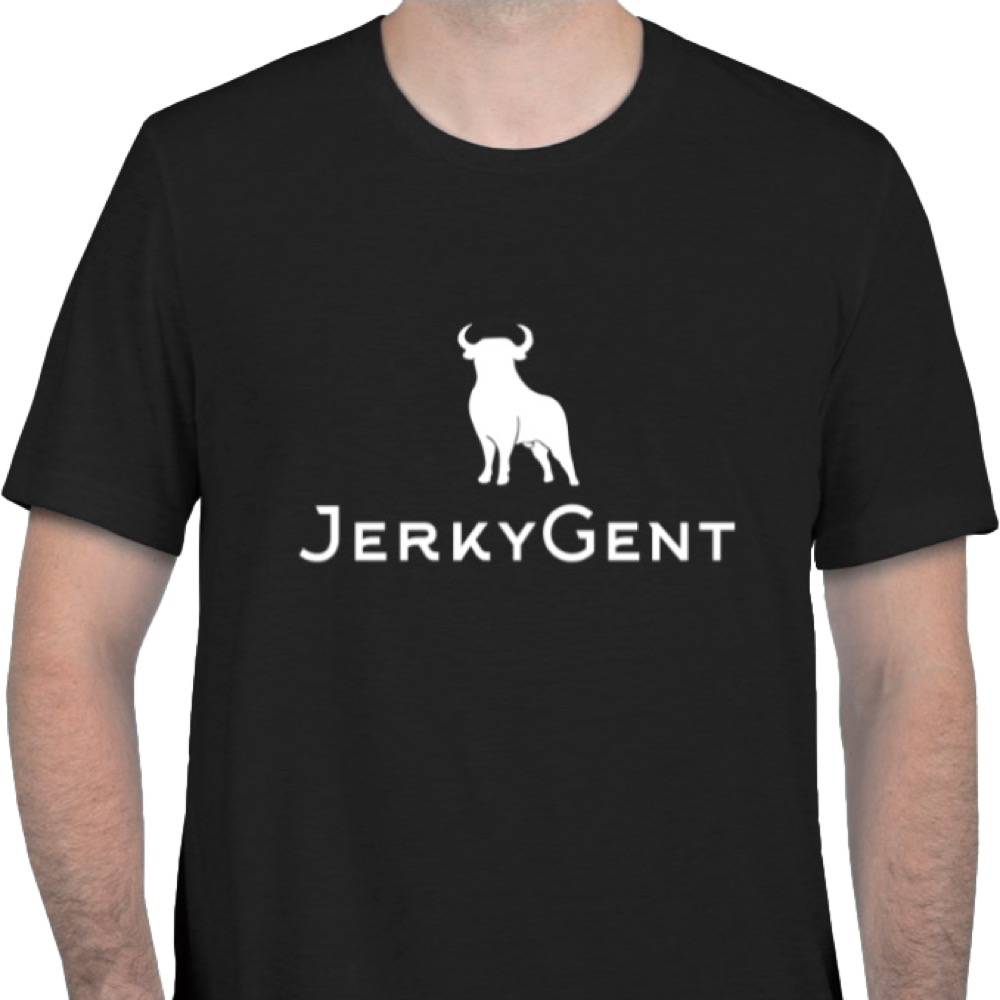 12th Month
Super Soft JerkyGent T-Shirt
Eat 12 monthly boxes worth of craft beef jerky, and you'll get this super soft JerkyGent T-shirt.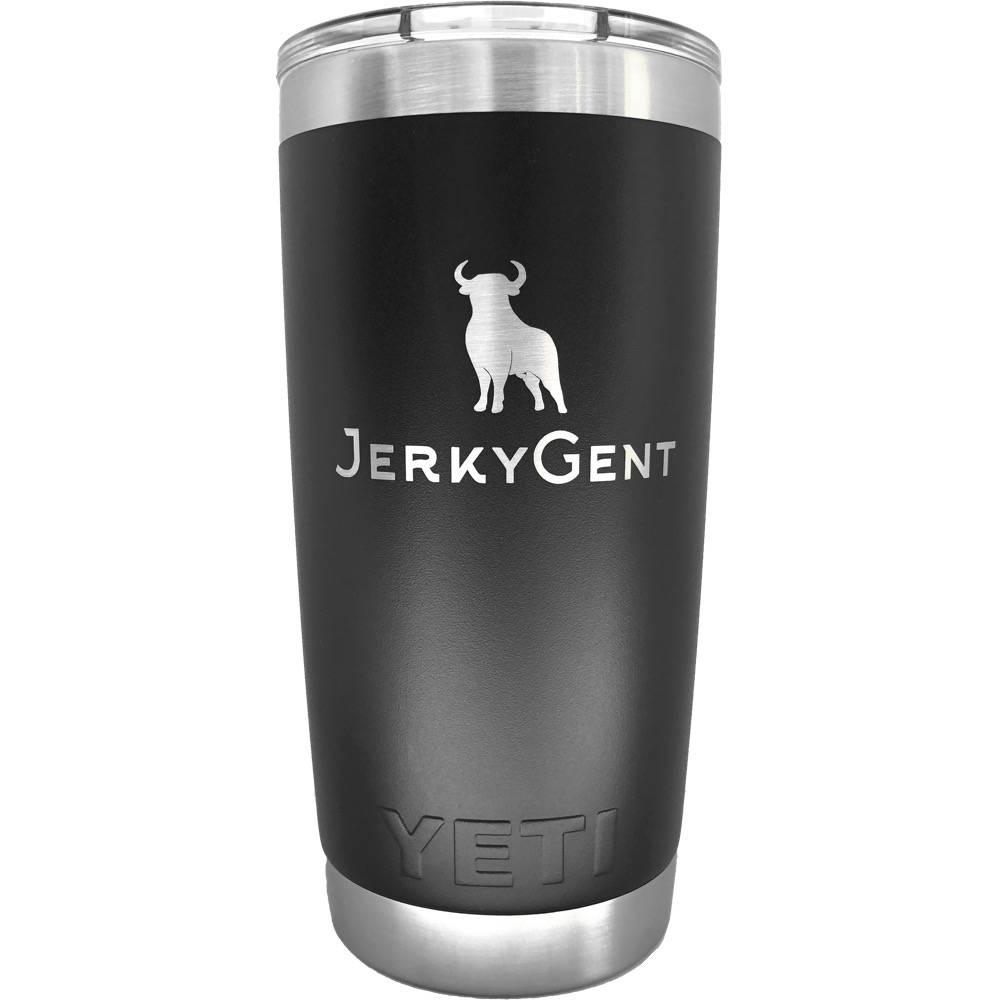 18th Month
20oz JerkyGent YETI Tumbler
You've become a craft jerky master connoisseur, flaunt your JG status with this YETI.

How do become eligible for JerkyGent Rewards?
Just sign up for a JerkyGent monthly recurring subscription and you'll be automatically enrolled in the rewards program. Sign up here!
How will I receive my rewards?
Rewards will be automatically added to your monthly subscription boxes and delivered with your beef jerky.
Are gift orders included in the rewards program?
Unfortunately, no. The rewards program is only available for monthly recurring subscribers.
When will I receive my first reward?
Your first reward will be added to your 6th box (on your 6th monthly charge).
Can I specify my shirt size?
Yes! Just email info@JerkyGent.com at least 30 days before your 12th charge and we will fulfill your request. Otherwise, we will automatically send you a size large t-shirt.
I was previously a member, but cancelled my subscription. Can I pick up where I left off?
Yes! Make sure to reactivate your subscription using the same account as before and the previous boxes you purchased will be accounted for.
Can I exchange or return any of my rewards?
All rewards are final. No exchanges or returns.