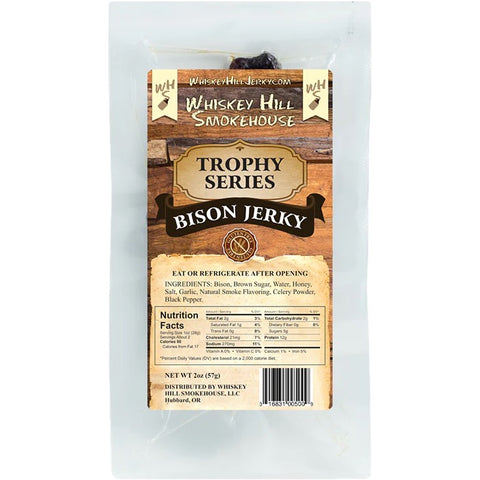 Whiskey Hill Smokehouse
Bison Jerky - Whisky Hill Smokehouse Exotic Jerky, 3.0-oz
Bison tends to have a lighter, more delicate flavor than beef. Some describe it as being slightly sweeter. It's high in iron too, giving it a unique flavor that many describe as "earthy" or "mineral." But it's not overwhelming and doesn't have gamey taste in the slightest. A must try for any jerky lover exploring exotic meats!
Nutritional information
Ingredients: Bison, brown sugar, water, honey, salt, garlic, natural smoke flavoring, celery powder, black pepper.
Package size: 3.0-oz