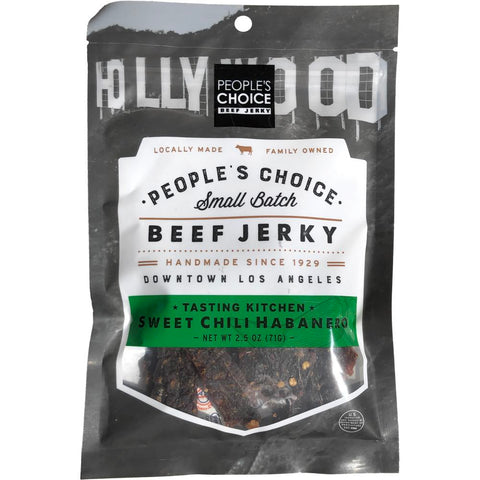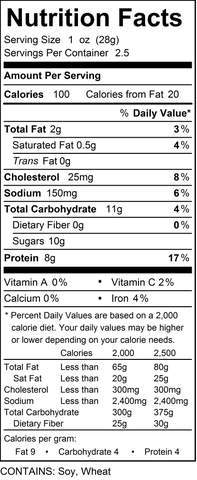 People's Choice
People's Choice Sweet Chili Habanero Small Batch Beef Jerky, 2.5-oz
A sweet heat that starts out with a bright, fruity sweetness. After a few chews, a slow creeping, burning heat starts to set in and leaves you with a lingering hot habanero burn. A delicious habanero jerky that really brings out the citrusy, fruity components of the habanero pepper.
Nutritional information
Ingredients: Beef, seasoning (sugar, spices, habanero pepper, garlic, paprika), soy sauce (water, wheat, soybeans, salt), pineapple juice concentrate, water.
Contains: Soy & Wheat
Package size: 2.5-oz